For 11 years, a battered green Honda Civic, bursting at the seams with books, has been parked at the corner of Columbus Ave. and 68th St., in the middle of Manhattan's fancy Upper West Side. What is this strange car? More importantly, how, given New York City's draconian war against cars, has it managed to remain in seemingly the same spot for 11 years? Here's how.
Charles Mysak has sold books from the back of his Honda parked at the corner of Columbus Avenue and 68th Street in Manhattan for 11 years. He's been towed at least three times, gotten more tickets than he can count, and battles parking police regularly. Why does he stay? More importantly, how?
"Parking enforcement is a conspiracy against the laity, going back to, you know, medieval times," Mysak says, getting more worked up as he continues. "As far as I'm concerned, most parking enforcement actions are predatory in nature: they're anti-business, anti-commerce, and by definition, anti-New York."
Mr. Mysak is chomping on a big stogie and looking out over his corner of Columbus Avenue as he tells me about the history of trying to park in New York City. "No citizen in this city, dating back to the 19th century for god's sake, would have their horse taken, or their carriage taken, by an enforcement authority." And yet, he's had to fight to get his tattered and beat-up green Honda Civic back from the city on more than one occasion. He shows up to work from his home in New Jersey every morning at around 6:30 to begin setting up his table, pulling crates of books and old records out of his car, which spends every night out in the Upper West side of New York.
G/O Media may get a commission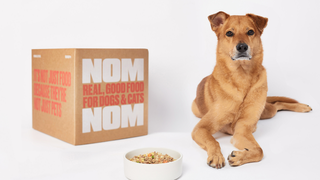 And then, like clockwork, just a few minutes after 7:00 every morning (except on Sundays), the New York City Department of Sanitation street sweeper comes. It's illegal to obstruct the sweeper and the city, generally speaking, has no problem ticketing and towing anyone who gets in the way.
"Almost every day we move the car. A lot of people don't believe that — they look at the car, they don't think it's ever moved. I tell them: 'You come here at 6:30 in the morning, you'll watch me in action!'" It's easy to see why Charles has to convince people that his car moves. Its rear suspension appears to have given out under the weight of more than a decade's worth of books. There's duct tape holding down parts of the trunk and around the front windshield and mirrors. It is full, from floor panels to headliner, with books.
His wife does the driving, while he stands out in the middle of the avenue, spotting her. She pulls the car out into traffic, turns on the emergency blinkers, and waits for the sweeper to pass. Then, like a well-rehearsed dance, she backs the car back into its spot behind the book table. "I've done that every day for ten years. I've had maybe in the course of ten years, because of traffic in the Lincoln tunnel... I maybe have missed less than three times," Charles explains. "For the most part I've built a cordial relationship with the sweepers and the sanitation department." And you can tell — some days the street sweepers just go around the old, dented Civic.
His relationship with the NYPD Parking Enforcement squad, however, is a little more strained. "I pulled up to a burrito box... While my wife was in the car, a marshal pulls up, boxes her in, calls the tow truck, and holds us up for around $700. We eventually paid, but it's the principle of the damn thing."
On another occasion, he says he was swarmed: "I was emptying the car of boxes. Three — not one, not two, but three parking enforcement agents literally ran down the street. There were no other cars but me, it was about 7:30 in the morning, three of them ran, I mean they were lathering to give me a ticket. I said 'Do you want me to move the car?' and they write up a $200 double parking ticket! Where is the simple, basic decency from the city?"
That's a question we here at Jalopnik ask ourselves almost daily.
Charles stays on Columbus Avenue because he says it's a good place to sell books. He says the high volume of foot traffic and general atmosphere of the neighborhood keep him around. What's next for him though? Has he had enough? "If I had the opportunity, maybe I'll run for mayor or something and liberate the people of New York from the parking enforcement burden."
We know we'd vote for him.
Photo Credit: Suzanne DeChillo/The New York Times