If you only concentrated on the winner of the Formula One Chinese Grand Prix, you'd hate this race. Lewis Hamilton nabbed pole and ran away with the win from there. Yawn. Only Mercedes teammate Nico Rosberg was anywhere close. No, the real battle was this crazy back-and-forth dogfight for thirteenth place.
Pastor Maldonado had been driving sloppy in his Lotus for this race, with a couple of spin-outs early on. He was lucky insofar that nothing set off his personal crash counter, but you got the feeling that Maldonado was going to Maldonaderp his way into another car at some point.
Jenson Button, on the other hand, was punching above his McLaren's weight. The McLaren was still down on power by 150 hp less for this race, yet, he was able to hang with Maldonado's Mercedes-powered Lotus. Mercedes, of course, is the strong engine to have this year, at least until Ferrari or someone else catches all the way up.
Ultimately, though, all good things must end, but surprisingly, it wasn't at Maldonado's hands. Button ran right into the back of Maldonado trying to get back around.
HasMaldonadoCrashedToday.com didn't even register this as a blip. It was clearly Button's fault, and a disappointing end to a great fight. Button replaced his front wing and kept going, but Maldonado ultimately retired due to the damage on his car's rear.
The race snoozed on from there, finally ending under the safety car because a Renault engine blew up. The long straights of Shanghai International Circuit clearly gave the powerful Mercedes car an advantage, with Ferrari driver Sebastian Vettel a full eleven seconds behind second place driver Nico Rosberg before the safety car came out. Last week showed us that they can bring the fight when Mercedes hiccups, and that Ferrari is improving, but clearly, they're not 100% there yet.
G/O Media may get a commission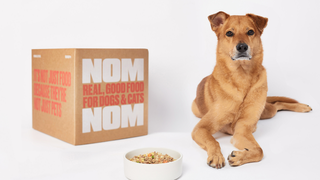 Photo credit: Getty Images
---
Contact the author at stef.schrader@jalopnik.com.