Welcome to the Jalopnik Weekend Motorsports Roundup, where we let you know what's going on in the world of racing, where you can see it, and where you can talk about it all in one convenient place. Where else would you want to spend your weekend?

Here's hoping that you didn't stay up too late last night, because it's time for the 24 Hours of Le Mans, and, like the name says, those folks are going to be racing for a full 24 hours. There will be coverage on the notoriously bad-at-covering-Le-Mans Fox Sports, or you can pay for a series-hosted live stream via the FIA World Endurance Championship.
In addition to both of those, there will be a free YouTube live stream with six options that include four onboard Ford GT cameras and a garage camera. Those will go on for all 24 hours.
If you need a break from the sports cars, all three of NASCAR's top divisions will race this weekend as well. (Get ready for Racecarlopnik this weekend.) The Xfinity Series and Monster Energy NASCAR Cup Series are in Michigan on Saturday and Sunday, while the Camping World Truck Series is at Gateway Motorsports Park on Saturday night.
Also streaming this weekend are both the Dirty South No-Prep Nationals drag racing event from Texas and the FIM World Superbike Championship in Italy. The first of those streams is free, while the second is via subscription service beIN Sports.
G/O Media may get a commission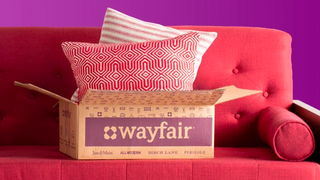 Big deals
Wayfair Surplus Sale
If you still need more racing after that, you can catch live coverage of the Lucas Oil Pro Motocross Championship's High Point National and the NHRA Thunder Valley Nationals as well. The Red Bull Global Rallycross event will be on a same-day delay, and therefore it's listed under the delayed column below.
Also in the delayed column is coverage of the Lucas Oil American Sprint Car Series, Lucas Oil Late Model Dirt Series, NHRA Summernationals, ATV Pro Motocross, ARCA Racing Series, DTM Championship, Lucas Oil Off-Road Racing Series and Formula Drift.
If you know of any other events or streams going on this weekend, feel free to let us know in the comments below.
All times ET.
Top Live Events
---
FIM World Superbike Championship: Round No. 7 at Misano World Circuit Marco Simoncelli in Italy
Saturday
5:30 a.m. — Supersport 300 Superpole coverage on beIN
6:55 a.m. — Superbike race No. 1 coverage on beIN
8 a.m. — Supersport Superpole coverage on beIN
Sunday
5:30 a.m. — Supersport race coverage on beIN
6:55 a.m. — Superbike race No. 2 coverage on beIN
8 a.m. — Supersport 300 race coverage on beIN
9:15 a.m. — European SuperStock1000 coverage on beIN
---
Monster Energy NASCAR Cup Series: FireKeepers Casino 400 at Michigan International Speedway in Brooklyn, Michigan
Saturday
9 a.m. — Practice on Fox Sports 2
12 p.m. — Final practice on Fox Sports 2
Sunday
2 p.m. — NASCAR RaceDay on Fox Sports 1
3 p.m. — Race on Fox Sports 1
---
FIA World Endurance Championship: 24 Hours of Le Mans at Circuit de la Sarthe in Le Mans, France

Saturday
8:30 a.m. — Coverage via paid WEC stream
8:30 a.m. — Coverage on Fox Sports 1
9 a.m. — Onboard, garage and additional cameras via YouTube live stream
10 a.m. — Coverage on Fox Sports Go
1 p.m. — Coverage on Fox Sports 2
Sunday
1 a.m. — Coverage on Fox Sports 1
---
NASCAR Xfinity Series: Michigan 250 at Michigan International Speedway in Brooklyn, Michigan
Saturday
10 a.m. — Qualifying on Fox Sports 2
1 p.m. — NASCAR RaceDay on Fox Sports 1
1:30 p.m. — Race on Fox Sports 1
---
Lucas Oil Pro Motocross Championship: High Point National at High Point Raceway in Mt. Morris, Pennsylvania
Saturday
1 p.m. — Coverage on MAVTV
2:30 p.m. — Coverage on NBC
4 p.m. — Coverage on MAVTV
4:30 p.m. — Coverage on NBC Sports Network
---
Dirty South No-Prep Nationals at Odessa: Penwell Knights Raceway at Caprock Motorplex in Odessa, Texas
Saturday
6 p.m. — Coverage on SpeedVideo
---
NASCAR Camping World Truck Series: Drivin' for Linemen 200 at Gateway Motorsports Park in Madison, Illinois
Saturday
7 p.m. — Qualifying (delayed) on Fox Sports 1
8 p.m. — The Setup on Fox Sports 1
8:30 p.m. — Race on Fox Sports 1
---
NHRA: NHRA Thunder Valley Nationals at Bristol Dragway in Bristol, Tennessee
Saturday
11 p.m. — Qualifying (delayed) on Fox Sports 1
Sunday
11 a.m. — Qualifying (delayed) on Fox Sports 2
12 p.m. — Qualifying (delayed) on Fox Sports 2
6:30 p.m. — Coverage on Fox Sports 1
10 p.m. — Coverage (delayed) on Fox Sports 2
---
Top Delayed Or Re-Aired Events
---
Saturday
10 a.m. — Lucas Oil American Sprint Car Series from Knoxville, Iowa on MAVTV
3 p.m. — Red Bull Global Rallycross from Canada (same-day delay) on NBC
3 p.m. — Lucas Oil Late Model Dirt Series at East Bay Raceway Park on MAVTV
5:30 p.m. — NHRA Summernationals coverage on Fox Sports Southwest
6 p.m. — ATV Pro Motocross at Monster Mountain MX Park on MAVTV
6:30 p.m. — ATV Pro Motocross at Daytona International Speedway on MAVTV
7 p.m. — Lucas Oil American Sprint Car Series from Knoxville, Iowa on MAVTV
10 p.m. — Red Bull Global Rallycross from Canada (same-day delay) on NBC Sports Network
10 p.m. — ARCA Racing Series from Elko Speedway on MAVTV
Sunday
1 a.m. — Lucas Oil Late Model Dirt Series at East Bay Raceway Park on MAVTV
1:30 a.m. — NHRA Summernationals coverage on Fox Sports Southwest
2 a.m. — Lucas Oil American Sprint Car Series from Knoxville, Iowa on MAVTV
4 a.m. — Lucas Oil Late Model Dirt Series at East Bay Raceway Park on MAVTV
12 p.m. — DTM Championship at Hungaroring on CBS Sports Network
2 p.m. — Lucas Oil Off-Road Racing Series in Chandler, Arizona on MAVTV
3 p.m. — DTM Championship at Hungaroring on CBS Sports Network
5 p.m. — Lucas Oil Off-Road Racing Series in Chandler, Arizona on MAVTV
7 p.m. — Lucas Oil Off-Road Racing Series in Chandler, Arizona on CBS Sports Network
8 p.m. — Lucas Oil Off-Road Racing Series in Chandler, Arizona on CBS Sports Network
9 p.m. — Formula Drift in Orlando, Florida on CBS Sports Network
11 p.m. — DTM Championship at Hungaroring on CBS Sports Network