Mahindra is looking to add an additional factory to its arsenal in Michigan, and is scouting locations in Detroit, Oakland County and Genesee County are under consideration. In addition to the current Roxor off road vehicle, which has been built in the U.S. for about a year now, Mahindra hopes to add a government contract worth $6 billion to build the replacement for the U.S. Postal Service's mail delivery vehicles, according to Crain's Detroit Business.
The U.S. Postal Service has made use of Grumman's Long Life Vehicle to deliver the mail for literally decades. It's a terrible old design that does not have air conditioning, has finicky heating, and drives like a Chevy S-10 Blazer with a GM Iron Duke engine and a TH180 automatic transmission with a weird body plopped on, because that's exactly what it is.
More importantly for the purposes of the USPS, the Grumman LLV has been out of production since 1994, and currently costs about half a billion dollars in repair work annually. And they average about 10 miles per gallon of gasoline, which is an astronomical expense for the underwater Postal Service. Allegedly half of the proposed postal vehicles are hybrid or electric powered. We know very little about Mahindra's application, as it's barely even been seen out testing.
Mahindra is one of six finalists to build the new postal truck, alongside AM General, Karsan, Oshkosh, Utilimaster, and VT Hackney. The winner of the contract will be paid about $6 billion to produce 180,000 new vehicles across a six year period, and supply parts for the vehicles for twenty years.
"If we get a piece of that or all of that contract, that opens a bunch of doors, shuts a few other ones," Mahindra Automotive North America CEO Rick Haas told the members of the Troy Chamber of Commerce. "If we don't get it, it shuts some doors, opens some other ones. So we're going to evaluate it all."
G/O Media may get a commission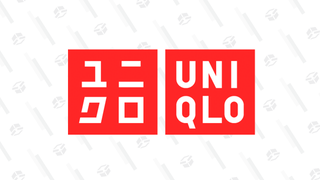 Year-round basics
Uniqlo Summer Sale
Haas later said that the company has six products in development that it could bring on board to help fill out a new production facility. The Indian company currently builds and ships about 30 Roxor units per day, and an automatic transmission version of the Roxor is coming on line soon.