Petty business transactions happen in more than just stuffy corporate offices. Sometimes, they trickle down to our beloved race tracks. Two years after a new owner took over a 4.5-mile road course in Utah, the track will go up for auction again thanks to a lawsuit from a bidder that wanted to put housing near it.

Utah Motorsports Campus, formerly known as Miller Motorsports Park, has been host to multiple professional series and amateur racers since it was built in 2006. The Lucas Oil Pro Motocross Championship and MotoAmerica Superbike Challenge have raced out there, as well as NASCAR's K&N Pro Series West. Pirelli World Challenge has a race weekend there in August.
The future of the track hasn't been clear since its original building company gave up the lease at the end of 2015. The track's last day in operation was supposed to be Oct. 31, 2015, but it later went up for sale and the owners of a Chinese company's subsidiary, Mitime Utah Investment, placed the winning bid.
But winning doesn't always mean highest. Mitime planned to keep racing going at the track and had big investment plans for upgrading it, but it wasn't long after the sale—September of 2015, actually—that another bidder stepped in with a lawsuit over how things went down.
At the time of the auction, the losing bidder, Center Point Management LLC, wanted to put housing and office spaces nearby. That always goes well. From our story:
Tooele County had voted to sell the facility to Mitime, who lodged a lower offer of $20 million plus $2.5 million for the construction of infrastructure to the track, per the Salt Lake Tribune. However, Mitime's $270 million upgrade plans for the track included building research and manufacturing facilities that would bring jobs to Tooele County. Most importantly, they promised that the track itself would remain in use.

Center Point initially offered $22.5 million plus $5 million towards the construction of necessary public services, reports the Salt Lake Tribune. Center Point also vowed to keep the track open, but planned to invest $140 million into the land, putting homes and office space nearby.
G/O Media may get a commission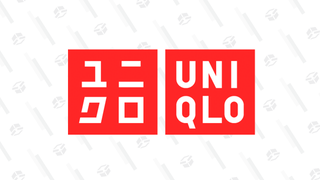 Year-round basics
Uniqlo Summer Sale
Center Point filed the lawsuit against the Tooele County Commission in 2015. The lawsuit originally alleged that Mitime's bid of $20 million was the lowest of the bids, and that Center Point offered $27 million. The track cost $85 million to build in 2006, according to Motorsport.com.

A judge ruled the sale invalid in December 2015, and ruled that the county acted unlawfully in the sale. Mitime was allowed to open under a one-year lease at the beginning of 2016, since the county didn't want the land to be dormant for a year while it worked out a valid sale.
That temporary solution, the county told Sportscar365 at the time, "provide[d] the greatest assurance of a successful 2016 season and a positive impact to [the] local community." That is so refreshing to hear when talking about a race track.
Mitime renamed Miller Motorsports Park to Utah Motorsports Campus, and action on the lawsuit seems to have been somewhat dormant since. But now talk has come back up, and a communications company for the county issued a statement on its behalf about the whole thing:
The Tooele County Commission has petitioned the court to allow the Utah Motorsports Campus to be sold through a public auction. This comes in response to a previous court decision in the pending lawsuit between Center Point Management, LLC and Tooele County.
 
The County Commission continues to believe that it is their duty to ensure that UMC is not simply sold to the highest bidder, but rather, sold to a buyer that has experience in successfully managing and developing property, and will continue to preserve its identity as a public racetrack. The UMC property continues to be a long-term investment for the residents of Tooele County, as it maintains its world-class presence in motorsports, and serves as an economic engine to bring manufacturing, education, and tourism to the county. Yet, after litigation, a judge ruled that the county has no option but to sell to the highest bidder. While the county disagrees with the ruling, it will not continue to spend resources on an uncertain challenge that will place a burden on the taxpayers and continue to delay a resolution. County residents particularly those stakeholders of the racetrack, deserve to have this matter, and the uncertainty that has accompanied it, resolved sooner rather than later.
 
Please see our statement issued below.

"As a Commission, we have fiercely advocated that the Utah Motorsports Campus continue to be managed and operated as a public racetrack. We hope this will be at the hands of a reputable company who understands the importance of this tourism draw to Tooele County. UMC is an economic driver in Tooele County and directly correlates to hundreds of jobs. This is a long-term investment for our community."
The county sounds like it really does want what's best for the race track, and, gasp, perhaps that isn't housing development.
An auction date hasn't been set and Mitime has the contract on operations through the end of the year, according to Sportscar365. That means the Pirelli World Challenge race and all of the track's other events likely won't be affected by an auction or sale.
But the track could easily go to Center Point or any other company, and who knows what someone else's intentions for the land will be. We know that in 2015, at least, Center Point wanted to mess things up with some housing and office space. Mitime might have given Miller a lame name, but at least they wanted to keep racing alive in the Utah hills.
As for the next owner, well, we'll just have to see.