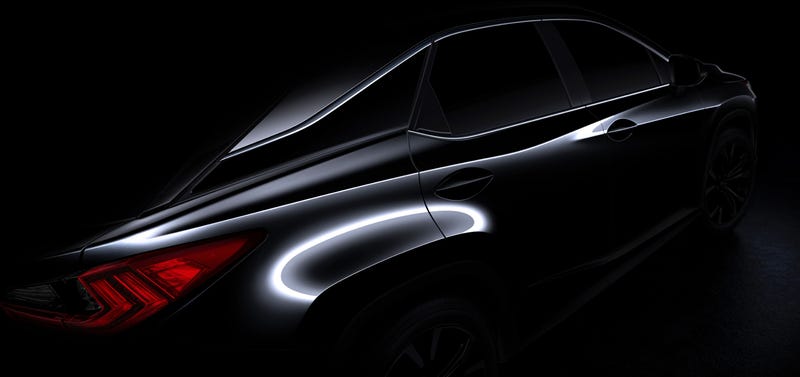 Truck Yeah
The trucks are good!
The rear-quarter of the 2016 Lexus RX seems to suggest a significant departure from the car's current styling, making it a little meaner and more like the new NX. This is all we've seen so far, the whole thing comes out at the New York Auto Show on April 1st.
---
Contact the author at andrew@jalopnik.com.