Two crossovers, an aging sedan, a fairly abysmal subcompact that feels like it's meant only for third world countries, and a legendary rally car now living on borrowed time. That's how things are for Mitsubishi these days. But it wasn't always this way.

(This story originally ran May 7, 2014 and is being republished today because of the news of the Nissan-Mitsubishi Motors takeover.)
The recent announcement of the looming quasi-death of the Lancer Evolution caused me to take a long, hard look at the rest of the company's U.S. lineup. It isn't pretty.
Now that the Galant has finally been put out to pasture, a trip to your local Mitsubishi dealer with cash in hand can end up in either a Lancer, Lancer Sportback, Outlander, Outlander Sport, or the Mirage. The Evo's on the way out, so get one while you can.
G/O Media may get a commission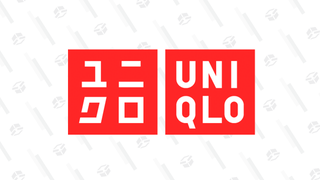 Year-round basics
Uniqlo Summer Sale
It's probably accurate to say that Mitsubishi has the most lackluster lineup of any automaker selling cars in the U.S. at the moment (and their stuff in the home market isn't spectacular either), adding fuel to the fire of speculation on whether they will chose to exit the market where they have been losing money for years.
Mitsubishi's current situation has caused me to reflect on their glory days in the 1990s, back when their lineup was full of cars that were both innovative and competitive. The Mitsubishi of the 1990s made all sorts of amazing cars for ordinary people and enthusiasts alike; they don't have much to offer for either these days, sadly.
To be fair, no Japanese automaker truly has the bouquet of expensive, high performance and niche products they offered in the late 80s and early 90s before the bubble burst. Mitsubishi, like Mazda and Honda and everyone else, has had to tone it down since then. And buyers' tastes change as well for sure — some of these cars would no doubt be a hard sell today.
But Mitsubishi in particular has suffered thanks to poor business decisions, a lack of cash, the end of their longstanding Chrysler alliance, questionable financing practices, and cover-ups related to defects.
That shouldn't stop us from looking back on Mitsubishi 20 years ago, back when times were better and ideas were wild and four-wheel drive turbo power ran rampant. Sigh. To return to those halcyon Mitsubishi-days of yore!
Mitsubishi 3000GT
No discussion of Mitsubishi in the 1990s can begin without talking about the 3000GT, the most criminally underrated of all the high-end Japanese performance cars of that era. In top VR4 form it had a twin-turbo V6, all-wheel drive, four-wheel steering, active aerodynamics, an electronically controlled suspension AND pop-up headlights. It was heavy, it was powerful, it was expensive, and it was awesome.
Later it would come with a hardtop convertible variant, the first on the market in decades. The 3000GT was an incredible car, and don't let anyone tell you otherwise.
Galant VR-4
What separated the Galant from all the other staid Japanese family sedans? The fact that it came with a 195 horsepower turbocharged 4G63 engine, all-wheel drive and a manual gearbox. Ask it about its World Rally Championship victories.
A few thousand of the turbo four Galant VR-4s from 1991 and 1992 made it into the U.S.; its successor, powered by a wacky 2.0-liter twin-turbo V6 (!), was not so fortunate. The car remains something of a unicorn in this country today.
Photo credit eBay via Bring A Trailer
Eclipse
The ride that served as "My First Tuner Car" for an entire generation of young gearheads. The Eclipse was a joint Mitsubishi-Chrysler production that could be had in a variety of trim levels in its first two iterations, from a lowly front-drive coupe all the way up to the coveted all-wheel drive 4G63 turbo GSX models.
Later versions of the car completely lost the plot, but the DSM crowd never forgot what made it great.
Montero
Do you know why I like the Mitsubishi Montero? Because unlike the pantywaist crossovers we have today, it was a real SUV. It had body-on-frame construction, the option to shift into 4x4 mode, a locking differential, and honest-to-God off-roading abilities.
At its peak the Montero, or Pajero in other markets, was one of the most popular and successful SUVs in the world. Sadly, it ceded its popularity to smaller, more gas-friendly utility vehicles instead.
Lancer Evolution
While it wouldn't reach the U.S. for another decade, the legendary Lancer Evolution line started in 1992 to replace the Galant in rally racing. It practically needs no introduction — all-wheel drive, racing-inspired parts and bodywork, the venerable 4G63 engine, and a ton of attitude.
The Evo would battle its enemies on the asphalt and the dirt for another nine generations until the plug was pulled this year. Sad times indeed.
FTO
You can be forgiven if you're not familiar with the FTO, or if you only know it from playing Gran Turismo. The FTO was a sports coupe sold only in Japan officially, although it made it to other markets through the magic of grey importing. Not dissimilar to the Eclipse, it was a front-drive coupe powered by either a 1.8-liter four or one of two 2.0-liter V6s. It's rare to find a six that small anywhere.
The FTO was known for its sharp handling, as well as its then-advanced automatic transmission with a manual shift mode. While it may not be as well-remembered as the Integra or the Celica, the FTO was an interesting and fun to drive machine that was loved in its time. It still looks good today, too.
Diamante
Of all the cars on this list, the Diamante is probably the one least likely to be pined after by modern drivers. But I say the Diamante deserves recognition for what it was — a noble attempt by Mitsubishi to compete with the Acura Legend. At least on paper, it did that, thanks to a potent 202 horsepower V6 engine, sharp handling prowess, and genuine luxury features.
While it remains somewhat obscure today, it was quiet, comfortable, well appointed and powerful in its day. It came in wagon form, too. Can you even see the Mitsubishi of 2014 making a luxury sedan?
What other great 1990s Mitsubishis do you long for?