If you choose to make your way out to the great man-over-nature feat of manufactured land tracts that is Tokyo's Odaiba, you'll get a chance to go absolutely crazy in Toyota Motor Corporation's MegaWeb, especially if you are a Toyota fan. However, if classic cars are more your style, do the MegaWeb History Garage first. It's even in a mall designed to look like a 1950s or 1960s Italian city. Perfect setting!
Frankly most of the cars on display, at least at the beginning, seem like they could very easily have come out of Audrey Hepburn's Roman Holiday, so the fact that the shopping mall is designed like some kind of fanciful Rome or Milan is perfect for the initial vehicles. Gotta love the classic mini-cars of the immediate post-war era, as Europe dragged itself out of the destruction.
G/O Media may get a commission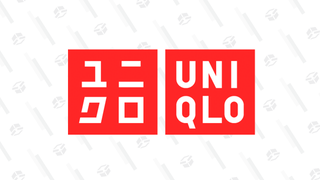 Year-round basics
Uniqlo Summer Sale
Eventually, though, you do turn a corner, and ironically, as you leave Italy, you're confronted by a Dino, on your way into classic Americana. My favorite part was the dutiful staffers who walked around constantly cleaning the collection.
One gentleman was even kind enough to allow me to photograph him wiping down the Dino!
There's also a sort of outside cafe/diecast toy shop/MegaWeb test track viewing era that has plenty of amazing classics and recent classics. Including a beautiful example of a Toyota Corolla Sprinter Levin. LEVIN. But also some absolutely amazing examples of post-war Japanese engineering like a Mazda (MATSUDA) Carol. It's so cute!
The last section of the History Garage is Toyota's fairly recent rally history. I heard you like Celicas. You like Celicas? I got your rally Celicas in all their liveried glory right here!
So, look, if you're in Tokyo, and you have time to go to Odaiba, go to MegaWeb, go to the History Garage, enjoy all these amazing vehicles fairly up close and personal. Even the few with barriers (and most don't have barriers!) are fairly close to the vehicles, allowing you to lean in and get to know these wonderful machines.
Coming soon... The wonderland of the rest of the Toyota Showcase at MegaWeb!