Pyongyang, capital city of Best Korea, will soon be showing a fresh face to the world with a fancy new airport terminal. Set to open on July 1st, the new Terminal 2 is said to feature a new high speed rail link and motorway to central Pyongyang, as per the exacting specifications of Supreme Leader and famed looking-at-things enthusiast Kim Jong Un.
Photos released through North Korean state media show Kim Jong Un accompanied by his wife, Ri Sol-Ju, as Kim pats himself on the back for another ludicrous self-aggrandizing construction project, all the while looking at various people, and also looking at various things.
Meanwhile, the country faces epic drought conditions, and according to human rights watch group North Korea Now, if you break the law, they send you and the next three generations of your family to a gulag. Anyway, welcome to Pyongyang Sunan International Airport!
G/O Media may get a commission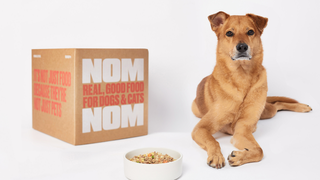 Construction on the new terminal began in 2012, around the time Kim Jong Un succeeded his father, Kim Jong Il, as leader of the hermit kingdom. The airport is the main hub and headquarters of Air Koryo, the country's state-owned flag carrier. Notably, Air Koryo also bears the distinction of being the world's only one-star airline, according to SKYTRAX.
Today, Air Koryo operates flights to Beijing and Shenyang in China, Kuala Lumpur in Malaysia and Vladivostok in Russia. Beijing is the most popular destination, with two flights per week. Air Koryo was previously banned from operating in the European Union due to safety concerns over the age of their fleet.
As of January 2015, the airline operates a mixed fleet consisting of 19 mostly Soviet-era aircraft consisting of eight different types (nine including their three Il-76TD cargo aircraft). The newest additions to their fleet are two Tu-204 airliners, which are are a noteworthy upgrade from the rest of their antique flock that "do not comply with international standards," much like Kim Jong Un's stance on just about everything.
The two newer Tu-204 jets are the only Air Koryo aircraft allowed to operate in the European Union, although regular flights are not offered to any European destinations.
Kim Jong Un has been personally involved at all levels of the planning and construction process for the new terminal, and has even dictated his wishes for how merchandise are to be visually merchandised on shelves and displays. Then again, according to North Korean state news channels, absolutely everything is under Kim's direct control.
The terminal construction may have actually been completed sooner, except the North Korean leader decided to "purge" an official named Ma Won-chun in November 2014, the director of the National Defense Commission's design department, because he reportedly failed to elevate the nation's character and identity through the terminal's new design.

The new terminal features a glass facade and is said to offer duty-free shops, restaurants offering both European and Korean food, and an espresso bar. We're still awaiting word on how much food Kim Jong Un has personally consumed from the new terminal's dining establishments. Hopefully there is some left for the rest of us.
The construction project has been described as six times larger than the existing terminal, which itself is only three years old. These new facilities will surely be excellent additions to the airport for the wealthy residents of Pyongyang who can afford (and have permission from the regime) to travel internationally. Now that Kim Jong Un has personally inspected the premises, looking at them extraordinarily carefully, everyone can be assured that Pyongyang's new terminal is Best Terminal.
Normally, such expensive projects are undertaken when current facilities have exceeded their design limits. Due to the strict media controls of the North Korean government, it is not known exactly how many travelers pass through the Pyongyang airport every year. Estimates indicate that only around 1,500 western travelers are allowed into the country per annum, plus only a few thousand travelers from the southeast Asia region. Compared to airports of similar sizes, Pyongyang's traffic is practically nonexistent.

The need for the new grandiose terminal's construction is unclear, until you remember that this project is more of a self-serving propaganda tool than a desperately-needed facility for Air Koryo and the nation's non-existent tourism demand. The Un regime is obsessed with portraying their government as an idyllic utopia, while most of their people still have limited access to drinking water, food and electricity.
As long as Kim Jong Un is empowered to build frivolous symbols of excess such as this terminal, or ski resorts, or water parks, or a newly-remodeled executive jet, the majority of the North Korean people will likely never know an existence better than their current sub-standard living conditions.
Congratulations to North Korean regime on opening an airport terminal with some amenities that the rest of the world has been enjoying for quite some time now. I'll be sure to try the espresso on my next visit—are the beans free trade? The building looks like your people really put a lot of blood, sweat and tears into finishing it on time.
Photo credit: Kim Jong Un on tarmac - KCNA, Kim Jong Un and Ri Sol-Ju in new terminal - KCNA, Pyongyang new terminal - KCNA, Air Koryo Flagship - AP, Kim Jong Un addressing retail employees - KCNA, Kim Jong Un pointing - KCNA, Soldier inspecting construction workers - Wong Maye-E/AP, Kim Jong Un talking to a group - KCNA, Kim Jong Un walking through metal detector - KCNA, Sunan Airport no departures sign - Roman Harak/Wikicommons, Kim Jong Un and Ri-Sol Ju on skybridge - KCNA