One of the biggest defenders of the American auto industry, Rep. John Dingell (D-Mich.), is retiring after 58 years of service in Congress. Beginning his career as a House pageboy during WWII, Dingell has amassed 29 uninterrupted terms in Congress.
The 87-year-old politician confirmed his retirement to The Detroit News today with an epic farewell: "I find serving in the House to be obnoxious," he told columnist Nolan Finley. "It's become very hard because of the acrimony and bitterness, both in Congress and in the streets."
Dingell has played key roles in how or what you drive today, particularly with steerage of the original Corporate Average Fuel Economy act in 1975 and bailouts of General Motors and Chrysler in 2009. Those two alliances aren't without criticism — CAFE standards drove American automakers full speed into the Malaise Era, and much of Dingell's war chest is funded by those same companies — but they are his legacy.
Although Dingell helped to write the original CAFE bill, he voted against raising CAFE standards again in the 2000s, mostly because of loyalty to American automakers he already felt were taxed by the system.
"I'm not convinced that the system we have now of CAFE is the mechanism we need to have to address the new problems we have," he said at the time. "It's my view we need a new approach and that we need to begin to look at other things."
G/O Media may get a commission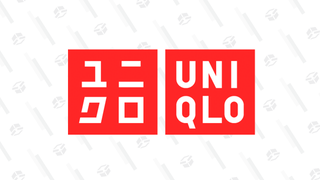 Year-round basics
Uniqlo Summer Sale
But on the $20 billion in TARP loans lent to GM and Chrysler, Dingell was especially passionate. "I share the President's confidence in GM and Chrysler and will go even further and state that I steadfastly believe that both companies are on the verge of emerging from this dark period as industry leaders once again in sales, fuel economy, safety and customer satisfaction," he said five years ago.
Arguably, his vision came true: GM has returned as an industry leader in several aspects and Chrysler has returned to profitability — albeit, abetted by new ownership which relies on them more than the other way around.
While the fate of Dingell's seat is up in the air — his wife, longtime political gadfly Debbie Dingell, is being groomed by the Democratic Party as we speak — Michigan now has one less legacy politician in Washington. Carl Levin, a six-term senator and fellow auto industry champion, also announced his impending retirement.