A "blizzard" hit London last night, causing 1,000 miles of traffic jams. Approximately 3,000 companies closed today, with an expected £1.2 billion economic price-tag. Here's our gallery of the chaos... from eight inches of snow.
Click On Images To See The Full Gallery
A rare snow storm has dropped approximately eight inches of snow across the southern part of Britain, crippling the country's infrastructure. According to the British government, roughly six million people stayed at home today, forcing 3,000 firms to close at a cost of approximately £1.2 billion ($1.7 billion).
More than 1,000 miles of streets and roads faced traffic jams today, including backups of up to 50 miles on the M25, which rings the city. Motorists fled their cars on the highways to engage in massive snow ball fights. More than 90% of the London Underground faced delays or cancellations and every one of the city's famous red buses were sidelined. Most of the country's major southern airports still face delays and closures.
How did this happen, exactly? Americans view London through the prism of Charles Dickens' A Christmas Carol, but Dickens wrote during the end of a period referred to as "The Little Ice Age, when England was much colder and snowier. This period ended around 1850 and since London has faced little in the way of regular snowfall.
G/O Media may get a commission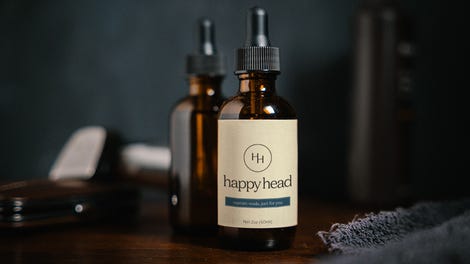 Because of the lack of snowfall the city is not equipped for this kind of event. They don't have the trucks or salt-distributing equipment to clear roads in a timely manner. The "modern" Underground was primarily built in the warmer and drier Victorian era and therefore not designed to work during heavy snowfall. It should warm up into the lower 40s this week, helping to melt snowfall which has reached up to a foot-deep in some places.
In the meantime, enjoy the photos of police trying to shovel snow, people cross-country skiing across the roads, the explosion of snowmen and snowball fights, workers desperately trying to fix trains and submerged cars.
Photo Credit: Miles Willis/Getty Images, Bruno Vincent/Getty Images, Oli Scarff/Getty Images, CARL DE SOUZA/AFP/Getty Images, Hamish Blair/Getty Images, Jim Dyson/Getty Images, Ryan Pierse/Getty Images, Dan Kitwood/Getty Images,ADRIAN DENNIS/AFP/Getty Images, Phil Cole/Getty Images
[via BBC News, Washington Post, Telegraph]