Look, "great things take time" and all. That's what all of the people who take a long time to do things say, at least. So, in the time it would take some people to pay off a mortgage, Lexus made some paint. The company calls the paint "much more than simply a new choice on a colour chart." Rock on, then, Lexus.
Lexus calls the color "Structural Blue" and said it's a tribute to the colors of nature, which is nice and lovely, but nature probably creates colors more quickly than Lexus does. Anyway, here's what Lexus said about the color that took 15 years to make and will be available for mere mortals to purchase in Europe on the LC coupe:
It's the result of Lexus' painstaking research into how advanced technology can produce a finish that is deeper, more lustrous and, essentially, more "blue" than anything seen before.

First applied to the LC models presented in the spotlight of the Geneva motor show in 2016, it created an instant sensation. Now it has been developed for production, adding extra elements of exclusivity and hand-finished quality to Lexus' sensuously designed coupe.

The striking new colour is being made available for the first time on a new, special version of the LC, the LC Structural Blue Edition. Offered only in strictly limited numbers, these cars will be the choice of connoisseurs who recognise and value both the application of advanced technologies and the highest standards of Lexus' Takumi craftsmanship.
Lexus based the color off of the Morpho butterfly, which is, admittedly, a very pretty butterfly. The blue in the butterfly's wings is a light affect rather than an actual color, so Lexus tried to mimic the effect with layered paint.
G/O Media may get a commission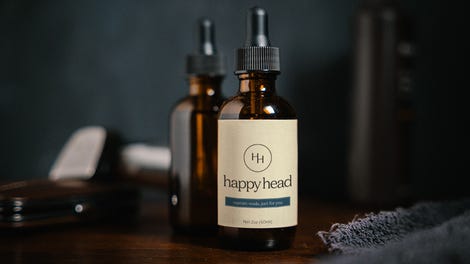 But the automaker is taking this paint thing a bit too seriously, calling its end product "one that appears bluer than any blue pigment thought possible." Yeah, totally, your average Lexus customer definitely sits around and wonders to the extent that blue can appear blue. It happens all the time.

Here's how Lexus achieved such an impossible feat in the realm of car paint, which has an eight-month production time with 12 steps and 20 quality checks:
At first it seemed the challenge was simply too great: the desired quality could only be secured using a pigment with 40 separate layers. But the team persevered, constantly improving the process until the effect could be created with just a seven-layer structure. This made it practical for use in the production of highly exclusive vehicles.
At least they didn't call the vehicles "dynamic."
If anything, this overly obsessive chase to make the perfect paint gives us hope that the state of car colors in Europe is better than it is in America. After all, Lexus chose blue instead of the ever-riveting black, white or gray.