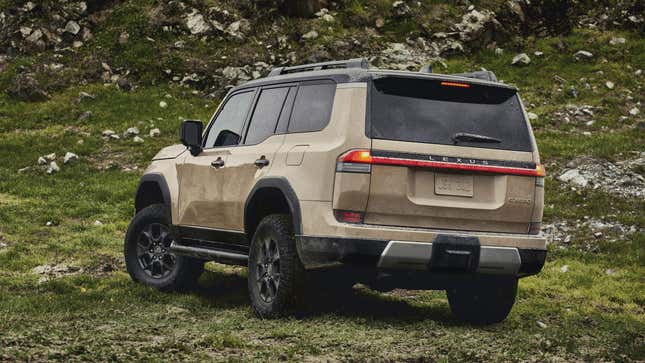 It's been a long time since I've seen a "perfect, no notes" car reveal, but last night, Lexus did it with the new GX. The dressed up Prado that could be modified into a comfy, super-capable off-roader looks like it's now the s-tier comfy, super-capable off-roader straight out of the box.

2024 Nissan Z NISMO | Jalopnik Reviews
The styling is pitch perfect, making pretty much everything else in its class look like a toy or a busted minivan by comparison.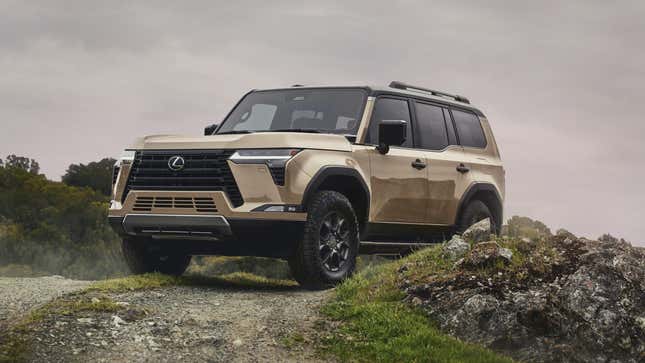 It's a ladder frame, you can get 33-inch tires from the factory, there's a locking Torsen center diff and you can get an electronic rear locker on a solid rear axle. It's got KDSS, Crawl Control, etc, etc. Jesus Christ, look at this thing.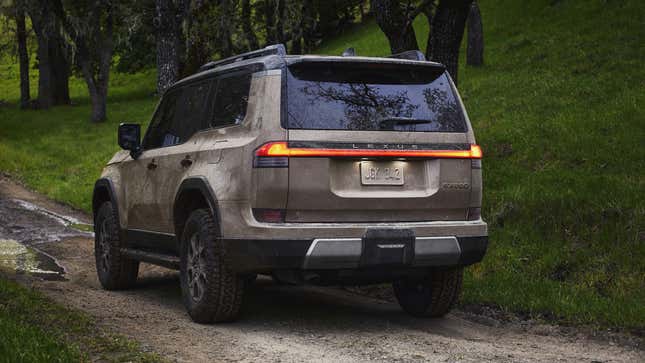 349 hp and 479 lb-ft of torque come via a 3.4L turbo V6 and a 10-speed automatic, so we lose the V8, which is I guess a bummer, but still. Towing capacity is up to 8,000 pounds and there's a hybrid coming. It's 3.74 inches wider than the outgoing GX, with seating for 7.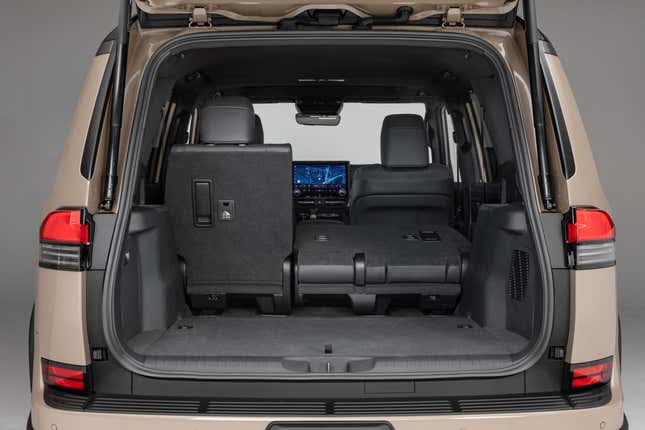 The rear door now opens vertically, like a normal SUV. There are six "Grades" Premium, Premium+, Luxury, Luxury+, and all-new for Lexus, Overtrail and Overtrail+. There's a 14-inch touch screen, but more importantly, physical dials for A/C and audio volume.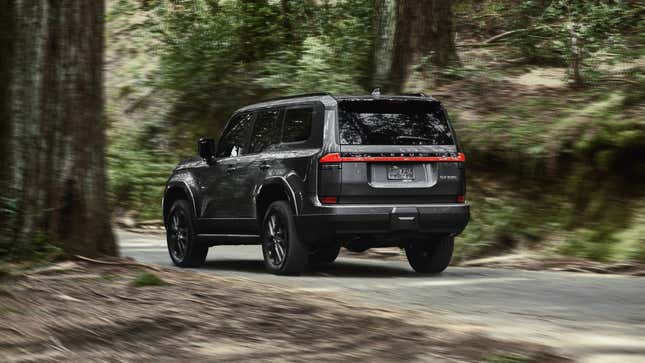 Granted, we haven't actually driven this thing, but the photos and specs make it look like easily the most compelling luxury off-roader on the market.
Wow, good job.