The Lexus LX is a Toyota Land Cruiser for Sheikhs. What do you need to know before you buy a Lexus LX? Don't worry, we'll tell you everything right here in our Buyer's Guide.
The Lexus LX is mechanically equivalent to its brother in the Toyota stable, the Land Cruiser. It's also very similar to the Lexus GX 460. All three are far from modern marvels, built on ladder frames, getting their locomotion from V8s that suck fuel like a Lockheed C-5 Galaxy, sporting solid axles in the back, and turning those front wheels via old-school hydraulic power steering pumps.
By all means, it seems to make little sense that the most expensive Lexus SUV is also one of the most mechanically elementary, but Lexus already sells these giant luxury ships overseas, so why not throw a few in America's showrooms and make a few bucks from four or five thousand people a year who want the biggest and baddest Lexus in the lineup?
Lexus says their LX is "crafted to tame demanding terrain from remote off-road vistas to black-tie premieres." So, clearly they're marketing this thing as a ridiculously glitzy off-road rig. And indeed, the Lexus does get a trick air suspension, lots of driver-assist tech and an interior so fancy you'll be tempted to use words like "luscious" and "succulent." Please don't.
It also gets lots of off-road tech like Crawl Control, a lockable center differential, Active Height Control, Multi-Terrain Select and a two-speed transfer case. But is anybody really going to take this thing off-road? With its low-hanging running boards, 23 degree departure angle and $89,000 asking price, let's be honest: the answer is almost certainly no. But that's not the point.
G/O Media may get a commission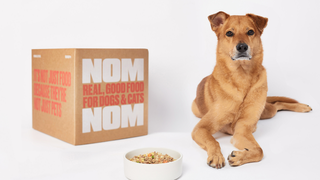 The point is that this thing is badass status symbol. It can go off-road if you want, it weighs more than a house, takes up more space than a hot air balloon and looks menacing. It's in your face, powerful, overly-opulent and basically says "I'm rich and powerful, so get out of my way, plebeians"
What's New About The 2016 Lexus LX
The third generation Lexus LX debuted at the New York International Auto Show in 2007 as a 2008 model. Compared to its predecessor, the LX 470, the new 570 was wider and longer, sitting on a new frame shared with the Toyota Land Cruiser. It offered a more powerful 5.7-liter V8, a six-speed automatic instead of a five-cog, a revised four-wheel drive system with crawl control, a limited slip differential and electro-hydraulic Active Height Control, and tons of new tech and luxury features like adaptive cruise control and a wide-view front and side monitor.
Between 2008 and 2012, the LX 570 saw only minor changes to navigation and infotainment features, but in 2013, Lexus revised the exterior with their corporate spindle grille, new headlights, new taillights, a new color display, an easy access system that retracts the steering wheel for easy entry/exit and some tweaks to the interior.
Changes from 2013 to 2015 were minor, but 2016 brought a new eight-speed automatic transmission, a new "evil cheese-grater face," LED headlights, revised taillights and rear bumper, new wheels, more standard driver-assist features (like blind spot monitor with rear cross-traffic), a bigger infotainment screen, a larger 4.2-inch multi-information display, standard panoramic view camera and a "downright sexy" new interior.
We like sexy.
Which One We'd Buy
Trim levels? Those are for peasants. The Lexus LX 570 comes in one form: Lexus LX 570 4WD. There are no "Premium" or "Luxury" trims, the LX 570 is premium and it is luxury. To offer trim levels would indicate that the base LX isn't already the fanciest SUV ever, and Lexus can't have that.
Oh, and there are also no option packages. Well, technically there is the "Luxury Package," which includes heated and vented front and second-row seats with perforated leather trimmed-interior, but that's a required package. In other words, that $88,880 starting price is just for show, because you'll have no choice but to drop $1,190 on the Luxury Package.
There are a few options buyer's can tick, though. There's the $900 heads-up display, the $2,005 dual-screen rear-seat entertainment system and the $2,350 Mark Levinson Reference Surround Sound Audio System. There's also an option for wood and leather-trimmed shift knob and heated steering wheel, though we're not sure the word "option" is appropriate, because it's required and costs $150.
All LXs come with a 5.7-liter V8, an eight-speed automatic transmission, hydraulic power steering, a double-wishbone front suspension design and a four-link solid axle setup in the rear. Brakes are 13.4-inch vented rotors up front and 13.6-inch vented discs out back.
The LX 570 comes absolutely decked-out from the factory. Standard features include LED headlamps, a power moonroof, power tilt and telescoping steering column, adaptive suspension with Active Height Control and Crawl Control with Turn Assist, Power-folding third row seat, running boards, 12.3-inch LCD display with Navigation, Pre-Collision System with Pedestrian Detection, Dynamic Radar Cruise Control, Lane Departure Alert, high-beam assist, blind spot monitor, 10 airbags, Panoramic View and Multi-Terrain Monitors, Parking Assist, Power rear door, Leather-trimmed interior with memory seats, mirrors and steering wheel, power-sliding middle row seat, four-zone automatic climate control, nine-speaker audio system and 20-inch alloy wheels.
If it were us, and we needed the most luxurious off-road vehicle around, we'd buy a Range Rover. But if we had to buy an LX, we'd just grab the Mark Levinson sound system and head-up display and eat peanut butter and jelly sandwiches for the rest of our lives to try to save up the $94,410 we just dropped.
Important Facts At A Glance:
MSRP: $88,880 Top Speed: 137 MPH
Acceleration: 7.3s to 60
MPG: 13 city/ 18 hwy / 15 combined
Engines: 5.7L V8
Max Horsepower/Torque: 383 hp/403 lb-ft
Max Advertised Towing Capacity: 7,000 lbs
Curb Weight: 6,000 pounds IIHS Rating: Not Tested
Transmissions: 8-speed automatic
Drivetrain Layout: Front engine, 4WD
Photo credit: Lexus