Upset that reporters at the Japanese Grand Prix wrote "disrespectful" stories about his bored Snapchats during a Thursday press conference, Lewis Hamilton decided he wasn't going to answer their questions at a conference on Saturday. Then, without a single Snapchat to document it, he walked on out of there.

Hamilton is quite fond of Snapchat, in case you don't follow him. He's posted Snapchats while on motorcycles and in tiger pens, and he even got a personal ban from using the app in the Formula One paddock by head honcho Bernie Ecclestone. He broke that ban the day of. Why not, right?
Evidently bored during the Thursday conference and turning toward Snapchat yet again, Hamilton put animal filters on himself, Carlos Sainz Jr. and his poor, unsuspecting team communications officer, Bradley Lord. Hamilton assumed Lord to be daydreaming about furniture shopping, which people in other countries apparently still do.
Taking some criticism for acting like any other bored human would with the posts, Hamilton sent out an apology Snapchat.
"Regarding last post," the Snapchat said. "I realize now how some people have perceived it, media particularly. I was actually meaning, this filter is killing me with laughter. I was in tears. Still, there's no need to get all emotional about it."

G/O Media may get a commission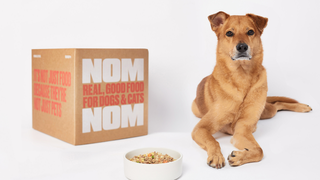 Well, it appears Hamilton got all emotional about how the reporters reacted to it. Here's what he had to say during Saturday's post-qualifying press conference put on by Mercedes, according to Autoweek:
"The smiles on your faces probably will be no longer," said Hamilton, who will line up in second place for Sunday's Japanese Grand Prix. "I'm not actually here to answer your questions, I've decided."

"With the utmost respect, there are many of you here that are super supportive of me, and those of you hopefully know I know who they are."

"There are others unfortunately that often take advantage of certain things. The other day was a super light-hearted thing, and if I was disrespectful to any of you guys, or if you felt that I was disrespectful, it honestly was not the intention, it was just a little bit of fun."

"But what was more disrespectful was what was then written worldwide. I'm just kind of in a position…"

"Unfortunately there are some people here, it's not them that's done it, and unfortunately the decision I will take unfortunately affects those who have been super supportive. That's why I'm saying with the utmost respect."

"But yeah, I don't really plan on sitting here many more times for these kinds of things. My apologies, and I hope you guys enjoy the rest of your weekend."
Then he walked out, according to the BBC. The BBC reports that Hamilton's Mercedes F1 team didn't know which articles he didn't like, and they weren't aware that he would make the above statement.
But hey, where's the fun in knowing what Hamilton will do next? That's right. There isn't any.