Resident Formula One egomaniac Lewis Hamilton was so upset over losing to Mercedes teammate Nico Rosberg in the European Grand Prix that he reportedly destroyed his room. Rock and roll.

According to Mercedes team chief and F1 legend Niki Lauda via Motorsport.com, Lewis Hamilton destroyed his private room at the Mercedes headquarters after failing to beat his teammate Nico Rosberg to pole in qualifying for the European Grand Prix. Poor Hammy.
In an interview for Red Bull channel Servus TV, which was recorded last Friday but only broadcast last night, Lauda confirmed that speculation Hamilton had been left in a rage after his qualifying error in Baku was correct.

Pushed by veteran journalist Roger Benoit on the programme about reports Hamilton had destroyed his room after Rosberg took pole position, Lauda said: "He did it because he had crashed. He'll have to pay for that [the destroyed room]. You can count on that.

Lauda also confirmed that Hamilton was flat out lying when he reported that he was "actually really good" with Rosberg before the Austrian Grand Prix.
Hamilton crashed into a barrier during qualifying for the European Grand Prix, and finished fifth in the race. Mercedes downplayed Lauda's comments claiming the room was not destroyed. Sure.
G/O Media may get a commission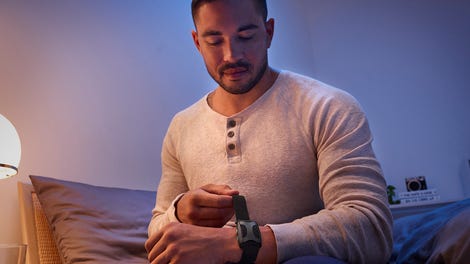 I guess Niki Lauda was lying:
"He told me I couldn't come in because he was going to destroy everything. This is how it was."

He got his comeuppance when Rosberg tried to pit him at the Austrian Grand Prix, instead opening the lead and the win to Hamilton.
Can't wait for the on-track fistfight.
Update: And now it seems Lauda's walking back some of his comments, at least officially: