When Lella Lombardi climbed out of her Matra after the shortened 1975 Spanish Grand Prix, she didn't believe she'd done anything unique. She had raced hard against some of the best drivers in the world, and she finished in sixth place. But history will remember that day differently—it was the only time in the history of Formula One that a woman has ever scored points in a championship event.

We'd recognize Lella now like a typical modern racer: focused on nothing but driving, not speaking about her private life. This approach works for an endless parade of nobody male drivers, and it got Lella close enough to just grasp at history, at least for a moment, before it all started to slip away from her. That she got as far as she did is a testament to her character.

Her career is defined by a success halfway taken away from her, let down by lack of sponsors and unreliable cars. Her claim to fame is she's the only woman driver to score points in Formula 1, but even that was cut in half.
Born near Turin, Italy, neither of Lombardi's parents knew how to drive. She learned how to drive behind the wheel of the delivery van for her family's butcher shop. Growing up an all-around sportswoman, Lombardi had the opportunity to become anything she wanted, but she didn't fall in love with racing until she was in her twenties. Such was her tenacity that she basically taught herself—and also worked for her parents to save the money to pay for her first car, which she bought at the age of 24.
Record keeping was scarce in the '60s and '70s, and the quiet, nondescript Lombardi wasn't one to steal the public eye, especially due to her sexuality. Lombardi kept her personal affairs particularly quiet to protect the identity of her lover, Fiorenza. She didn't give many interviews, reveal too much, or even dress in the traditionally feminine way that might draw her more attention—it's almost impossible to find many quotes from her. As her former Formula 5000 teammate Ian Ashley noted to Motorsport Magazine:
"She was the first woman racing driver to seriously impress me. Those were not easy cars to drive – basically a Formula 2 with a big, tall lump stuck in the back – but she got quicker and quicker during the year. If she'd been a bit more glamorous perhaps more people would have noticed."
G/O Media may get a commission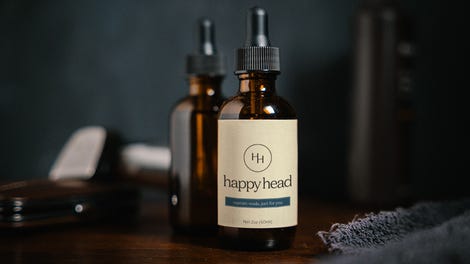 She moved up through the ranks of local racing and built her reputation as the Tigress of Turin when she finished second in the 1968 Italian Formula Three championship. She was taking home swaths of victories in the lower tiers of racing, ready to make a name for herself. By 1974 she was ready to make her Formula One debut behind the wheel of a privately entered Brabham in which, unfortunately, she didn't qualify.
But Lombardi was tenacious. Determined. Racing was her passion, and she was focused on it wholly. Rather than ask to be entirely funded in her efforts behind the wheel of the Brabham, she paid her way herself. As Angela Webb, one of the race promoters who knew Lella, says in a retrospective in Motorsport Magazine:
She stayed in Italy and flew to each race, yet never asked for expenses. That's unusual for a racing driver.

She was charming but stubborn and independent, and a tremendously careful road driver. I went with her from Snetterton to Norwich once: 30mph all the way. Painful. People were staring and peeping. She didn't care.

She did her own thing. She wasn't interested in fashion and usually wore trousers if she was in civvies. She had an image to keep: 'I'm tough so don't mess with me.' She was a loner, really. No entourage.
She was undaunted. In 1975, Lombardi joined the March team for a full season—at that time alongside the macho Vittorio Brambilla (nicknamed the "Monza Gorilla") and Hans-Joachim Stuck. The first race that season was in South Africa, and Lombardi made it in. She qualified. She was the first woman since Maria Teresa de Filippis in 1958 to qualify in a championship F1 event. But her 1975 season, too, was a pretty unfortunate year. She made it a mere 23 laps until she was forced to retire.

That didn't mean it was a wholly unsuccessful year. Lombardi practiced her skills behind an F1 car in several non-championship events. They were better than her only championship event that year, just only just. She finished, but she wasn't driving a particularly great car. It's hard to be competitive when you don't have the equipment to do so.
Even her major success that year was tinged with tragedy. The 1975 Spanish Grand Prix was cut short while Lombardi was running in sixth place. At that time, sixth place was the final points-scoring position in a race. But at 25 laps into the race, Rolf Stommelen crashed his car and killed five spectators. The race only continued for four more laps before it was stopped. Because it was a short race, Lombardi was only awarded a half of a point. It's difficult to celebrate a points-scoring position in those circumstances.
She was, like many female drivers, not particularly conscious of her gender—it was all about the racing. Looking back on her points-scoring race, Lombardi told the New York Times:
I don't think it dawned on me that I was the very first woman to collect championship points. Things like that just don't worry me. I'm just as competitive as any male in my mind.

I really think that there are too many women who perhaps feel that motor racing is essentially a masculine affair. Well, I don't agree at all. I feel it's simply a competitive sport.

There's a lot of glamour surrounding the first girl to do Motor well in Formula One, but in some Sports ways the whole business is overrated.

I love motor racing and that's all I want to do. I'm not terribly conscious of there being a difference between male and female in this sort of thing. The thing I like is the feeling when you pass the checkered flag first. That's something I don't have any problems sharing with my male colleagues.
It turned out to be her only sliver of a point that season. Her next-best finish was a seventh place at the German Grand Prix. The rest of the races were plagued with DNFs or an average finish of 14th place. She was in an unreliable car whose problems were only intensified by the fact that the mechanics didn't take Lombardi seriously when she reported complaints to do with the handling. The relationship between Lombardi and the team soured, ending her career with March. This was despite the fact that she maintained a great relationship with team owner Robin Herd, who spoke only praise of Lombardi:

"She wasn't a publicity seeker. BBC News came to her first test with us at Goodwood and she wanted to know why. That she was a woman was an irrelevancy to Lella. She was a racing driver first and foremost. She was very professional and we enjoyed working with her. Delightful. No trouble."
There was some consolation that year when Lombardi found herself qualified to enter the Race of Champions, becoming the first ever woman to do so. In the 1970s, ROC was more of an all star race than the challenge runs in different cars that it is today. She raced a Lola-Chevrolet and finished fourteenth, but wasn't qualified. The following year ended in a retirement.
But she wasn't done with racing quite yet. She did what many failed F1 drivers did and still do: She took to sports cars, a discipline she'd dabbled in in 1975 with her first Le Mans entry, an Alpine shared with Marie-Claude Beaumont. The following year, Lella joined Christine Dacremont in a Lancia Stratos and finished second in their class. Her next two entries at Le Mans were… not quite as great. But it seemed to be the most fruitful option for a woman looking to continue behind the wheel due to how many options were available for her.

In situations where options are slim, you have to take every opportunity that comes your way. And Lombardi did. In 1977, she competed in NASCAR at the Firecracker 400 that took place at Daytona. It was something of a publicity stunt. The Indy 500's gender segregation had just been nullified, which meant NASCAR had to step up to the plate. Janet Guthrie and Christine Beckers were competing alongside Lombardi, who finished in 31st.
Lombardi's most successful season was 1979. That year, she won both the 6 Hours of Pergusa and the 6 Hours of Vallelunga—events she was competing in as part of both the World Sportscar Championship and the Italian Sportscar Championship. She continued in sports cars until the beginning of the '80s, when she swapped over to the much less-publicized touring car racing. It was easily one of the most consistently successful eras of her career. While she had some poor seasons behind the wheel of poor cars, she also could consistently log top ten finishes.

Had Lombardi not begun to get sick—later discovered to be breast cancer—she likely would have continued in racing past the late '80s, when she was forced to retire. She tried to blame her breast pain on a sailing injury, but her condition degenerated so rapidly that there was no way it could have been anything minor.
She tried to to form her own touring car team in 1989 with the help of Guisy Remondi, but Lombardi's condition degenerated to the point where she was unable to run it. She died of breast cancer in 1992 at the age of 50, survived by her partner Fiorenza, who had been by her side for much of her career.
Lombardi's friends remember her fondly as someone humble who enjoyed her life but understood its difficulties. Remondi told Motorsport Magazine:
"She would often speak of sacrifices. She wasn't rich and, with no sponsors to begin with, she slept in her truck to save money. She worked hard to get what she wanted. She had the strength of a man but a woman's sensibility: she was kind and transmitted serenity. She and Fiorenza were a beautiful couple, reserved; the spotlight was never on them.

"Lella only complained about the inequality of Formula 1 – because nobody had listened to her about changes for the car.

"On her deathbed she asked us to continue the team to preserve what she had achieved. We miss her passion, determination and modesty."
I wish we could know what Lombardi's career could have been had she been listened to in F1, if she'd been more adamant at being the center of attention now and again. Many of the members of the March team expressed their regret at having been so resistant to her ideas, knowing that she could have become an open wheel success if only she'd had a reliable car.
Still, she's always going to be known in history as one of the few women to take part in Formula One—one of five women to enter a race, one of two women to start a race, and the only one who has ever scored points.