With the aim of promoting adventure tourism and extreme sports, the Mexican government hosted "State Of Mexico To The Max" this summer, bringing together professional athletes from around the world. This Lear 24 gets festivities started by cutting a rope suspended above a lake held by two bros riding on jets of water.
The Lear 24 might be considered the grandfather of the corporate jet industry and was the first business jet to be certified under regulations standardizing jets over 12,500 pounds. The 24 was an improved version of the diminutive 6 passenger model 23 which was Learjet's first aircraft that created a completely new market for fast and efficient business transportation.
Introduced in 1966, the 24 went on to complete a round-the-world marketing stunt. Circling the globe in 50 hours and 20 minutes flying time as a demonstration of its capabilities. A total of 259 were built, 39 were destroyed in accidents, and few remain airworthy today. In fact, you're more likely to see a Lear 24 on display at a museum before getting a glimpse of one flying around, let alone performing aerobatics and crazy low pass extreme stunts.
NASA Learjet 24 (Wikipedia Commons)
This particular LJ24 is operated by Flyersteam, out of Guadalajara, Mexico. For 10 years Flyersteam has been brining world class airshows to Mexico with the aim of promoting general aviation. Nicknamed "The Red Superbus" the Learjet 24 is the flagship performance in a show packed with a host of fantastic aircraft and world renowned performers like Kirby Chambliss.
G/O Media may get a commission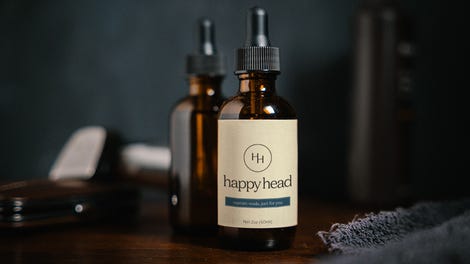 Other aircraft you might see flying along side the Lear are a Pitts biplane, the all carbon fiber MX2, and the Red Bull Zivko Edge 540 that also competes in the Red Bull Air Race. You can get a complete look at the Flyersteam aircraft and performers during their exploits at the Acapulco Airshow earlier this year.
Learjet 24 image courtesy Flyersteam
Ribbon cutting has been a common stunt used to kick off airshows. Usually held between two poles on solid ground, a propellor stunt plane will pass through cutting the rope with its tail, wing or even prop, sometimes while flying inverted. This variation ads a few interesting twists. Obviously the added speed of a jet blasting through a suspended rope requires a certain amount of timing to initiate a turn at the correct instant to drop the wing, cut the rope while still leaving the dudes holding the rope intact. In addition, due to the reflective nature of water, depth perception is greatly reduced and the ability to judge your height is virtually impossible especially over a calm, glassy surface. Throw in two guys balancing on a column of jet water and you have many variables that make this stunt much more challenging than it appears.

Skip to 17:00 for the action.