Kamui Kobayashi, the driver of the No. 7 Toyota TS050 who obliterated the all-time track record of Le Mans in qualifying, dropped out of the lead after encountering an gear selection issue on track. The No. 7 was eventually switched to electric power only to try and limp home, but ultimately stopped on track. Kobayashi walked away from the car, confirming its retirement.

The team believed that the No. 7 had a clutch problem, hence Kobayashi's inability to select a gear before the car slowed to a halt.

It's a heartbreaking loss for the No. 7 after leading most of the race, and particularly for Toyota, whose only car not to encounter issues is its third No. 9 entry. This was supposed to be their redemption year. They won the first two WEC races of the year, and claimed pole in the No. 7 in spectacular, record-setting fashion. They brought three cars to Le Mans so that hopefully one would make it through to a win. Now all three Toyota cars have had major issues out on track.
Kobayashi got it to start again on electric power after switching through several modes on the car, but it soon came to a halt again.

G/O Media may get a commission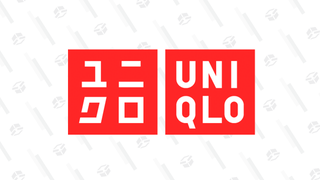 Year-round basics
Uniqlo Summer Sale
He got it moving a second time, this time only giving it enough throttle to get moving and then coasting in an effort to harvest energy through the car's hybrid system. If the car is low on battery power, that system can recuperate the energy generated while moving off throttle.
Unfortunately, that only lasted for a little while. When the car stopped again, Kobayashi got out of the car and walked away. Le Mans rules require drivers who expect to continue to stay within a certain distance of their cars, however, Kobayashi kept walking away, signifying that the issue could not be fixed and his car would be retired.

The No. 9 currently sits in second place, and now it's their only hope, although they just suffered a puncture on track that heavily damaged the car and started a fire that is still smoldering on its rear. The No. 8 encountered a time-sucking hybrid system issue and lost time in the garage for repairs, dropping it down to fifth in its class and 54th overall.

That being said, Porsche only has one car that has not experienced any major setbacks left in the race, so who knows what will happen.