Good morning! Welcome to The Morning Shift, your roundup of the auto news you crave, all in one place every weekday morning. Here are the important stories you need to know.
1st Gear: An Active Participant
Robert Bosch GmbH is one of the biggest automotive suppliers in the world. Among many other things, the company supplied the engine management system to Volkswagen that has been implicated in the global diesel cheating scandal. Basically, the cheating software was Bosch technology; they claim Volkswagen just decided to use it a certain way, against their warnings.
Not so, according to lawyers in the U.S. representing VW owners, who argue in court that Bosch was in on the whole thing and profited handsomely from it. Via Bloomberg:
Bosch was an "active participant in a massive, decade-long conspiracy with VW," according to an amended court filing from attorneys representing vehicle owners. The case's focus is shifting to Bosch after VW negotiated a preliminary U.S. settlement that doesn't include the German supplier. Bosch declined on Thursday to comment on the latest allegations.
[...] The "ingeniously designed defeat devices" were armed with software provided by Bosch, according to the filing in San Francisco federal court. They were crafted to recognize when the car was being tested in a lab or smog station to feign clean emissions and compliance with pollution standards. All the while, according to the filing, Bosch marketed "clean diesel" technology in the U.S. and lobbied regulators to approve the vehicles included in VW's settlement. The filing asserts that Bosch also participated the scheme to prevent U.S. regulators from uncovering the device's true functionality.
G/O Media may get a commission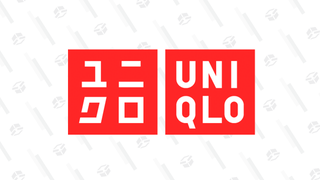 Year-round basics
Uniqlo Summer Sale
I'm sure this could lead to more lawsuits, fines, and an internal investigation where a bunch of apologies are made and a handful of engineers get fired. That's usually how these shake out.
2nd Gear: Supplier Dispute At VW
Speaking of VW and suppliers, the automaker is having to cut back production amid an argument with some parts makers allegedly not meeting their obligations. Via Reuters:
Volkswagen (VOWG_p.DE) will cut working hours for more than 10,000 staff at its Wolfsburg base and reduce output at two more German sites, a source close to the company said, as the carmaker faces supply problems caused by a parts maker not keeping to delivery commitments.

Europe's largest automaker had said on Wednesday that production of its top-selling Golf model at Wolfsburg was being hit because supplier ES Automobilguss GmbH has stopped delivering cast iron parts needed to make gearboxes.

A spokesman for ES Automobilguss said by email: "Our consortium is in a legal dispute with Volkswagen and is obliged maintain confidentiality." He gave no further details.
The story also notes VW expects to mitigate some of the Dieselgate costs by seeking price cuts from its suppliers, which is sure to make them very happy.
3rd Gear: Dealers Hit By Louisiana Floods Too
The flooding in Louisiana in recent weeks has been devastating, with at least 13 people dead and countless homes and businesses destroyed. Automotive News takes a look at the toll the floods have taken on car dealers as well down there:
Louisiana Automobile Dealers Association President Will Green said the 60 to 80 dealerships in flooded areas are primarily working through staff shortages because of employees who can't physically make it to the store or are dealing with the loss of their own homes or vehicles.

Green told Automotive News on Wednesday that communication has been tough. His office in Baton Rouge is now back online after flooding took out the phone and computer systems, he said, and the association is "just putting those pieces back together."

Although it is too early for definitive answers, Green wrote in an email that four stores probably lost their entire inventory, but the outlook for the majority of dealership buildings and inventory doesn't appear as grim.
4th Gear: Pebble Beach
In slightly more pleasant news, especially for monied people who own salmon pants and don't have to worry about flood destruction or really anything else, Monterey Car Week is underway. And automakers will use the event, as they have before, to unveil some new concepts. We know of stuff from Mercedes, McLaren and one big mystery from Cadillac. Here's some info on the latter from The Detroit Free Press:
Those are just three of the cars expected to debut this week in Monterey, Calif., as part of annual week of car events culminating in the Pebble Beach Concours d'Elegance on Sunday. The week includes a variety of car shows, some featuring particular brands or countries of origin, and several major classic-car auctions.

Cadillac is hoping to make a splash with a concept showcasing technology. Based on the single photo released so far, the dashboard will light up with a video display which is both curved and uses the latest video technology, OLED, or organic light-emitting diode, for the best resolution ever.
5th Gear: Who Hates Woodward?
The other big car event this weekend is in Michigan this weekend: the Woodward Dream Cruise, the world's largest single-day automotive event. It's a lot of fun! But The Detroit Free Press also has this delightful .GIF-filled list of reasons why it's a pain in the ass.
Nonetheless, our man David Tracy will be there, in a Dodge Charger Scat Pack too. Find him doing burnouts somewhere, probably.
Reverse: RIP
Neutral: What Car Events Are You Doing This Weekend?
Woodward? Pebble? Wrenching in your driveway? Robbing a bank?