This is The Morning Shift, our one-stop daily roundup of all the auto news that's actually important — all in one place every weekday morning. Or, you could spend all day waiting for other sites to parse it out to you one story at a time. Isn't your time more important?
1st Gear: Not A Good Look GM
The ongoing GM Recall drama continues to get worse for the automaker, as The Detroit News is now reporting that the parents of Brooke Melton, who died in a related crash in a 2005 Cobalt, want to return their settlement and open the case after discovering what they believe is proof that GM lied to them about the issue.
The latest lawsuit was filed by attorneys Lance Cooper and Jere Beasley and alleges GM fraudulently denied that any employee authorized or knew of a design change in the Cobalt ignition switches. In a deposition with Cooper last year, GM engineer Ray DeGiorgio, project engineer responsible for the ignition switch on the Cobalt, testified he did not authorize or know of any changes. The suit says GM has since told the National Highway Traffic Safety Administration and Congress that those statements are false.
G/O Media may get a commission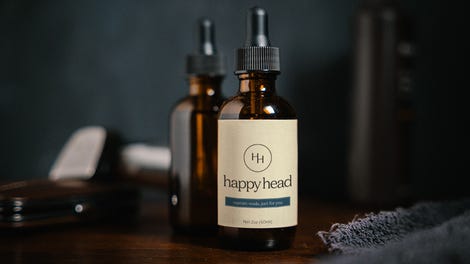 This may come down to a "depends on what the definition of 'is' is" kind of legal detail and, as the article points out, overturning a settlement is not an easy task. Still, you can understand where the family is coming from.
All of this stinks to hell.
2nd Gear: Oh Senator Bob Corker, You Weirdo
Sentator Bob Corker is basically on the hook for SUV production at the VW plant in Tennessee, promising that it's what would happen if VW workers rejected overtures by the UAW. Now that the UAW is gone, where's the plant?
Asked if Chattanooga is now a shoo-in for the plant, Corker said, "Well, I'm saying we had a long pause, which was unfortunate, and it takes a while to sort of get the gears back moving again.

"But I have no indication that things are different than we thought prior to the election. It does take a while to sort of get everybody moving together and moving ahead. But again, there's more happening than meets the eye," Corker said.
The reality is that the VW will almost certainly build the vehicle in Tennessee and the outcome may have had little to do with the UAW vote — something Corker likely could have known. Either way, it's entertaining to watch him twist in the wind a little.
3rd Gear: Do Not Screw With Ford Trucks
Once upon a time, Ford produces its big F-650 and F-750 medium duty trucks with Navistar International. Now Ford is going to produce all those trucks by their lonesome, turning Navistar from an ally into a competitor.
Per the WSJ:
"We're going to be everywhere in the market," said Todd Kaufman, director of F-series truck marketing at Ford. "We're not going to take a back seat to anybody" in the truck market.

He said the company intends to market its new trucks to the same truck and rental fleet operators courted by Navistar and others. To ease apprehension about trying the new designs, Ford plans to offer a five-year, 250,000-mile warranty on engines and transmissions, about double the industry's standard warranty. Ford intends to control costs by sharing cab components from its F-350 and F-450 pickup trucks.
Good luck with that one Navistar.
4th Gear: Well, Chrysler Hasn't Saved Itself Yet
Despite all the hoopla over Fiat Chrysler's five-year plan, there's no denying that the company is still slightly fuxxored, with a mix of highly successful and just-barely-puttering-along operations.
Chrysler lost a big chunk of its money trying to deal with buying itself back from the UAW healthcare trust that was formerly its second biggest owner. Otherwise, Chrysler posted a profit of $486 million.
They also expect to start shipping Chrysler 200s in full force by the third quarter which, if it's a success, could help out the company a lot since, you know, they're not half as good at selling cars as they are selling trucks and Jeeps.
5th Gear: Benz Still Looking Good
Surging S-Class and E-Class sales have Mercedes catching up with BMW and outpacing Audi as the luxury crown is truly anyone's for the taking.
From Bloomberg:
Deliveries at the Mercedes brand jumped 14 percent from a year earlier in April, beating 12 percent growth at Audi and a 7.8 percent gain that the BMW nameplate posted today. Demand surged 60 percent for the S-Class line and 26 percent for the E-Class and related models.
BMW and Audi are still willing, but the growth at Mercedes is currently superior.
Reverse: Today This Is Common
At the annual meeting of the Chrysler Corporation on this day in 1980, stockholders vote to appoint Douglas Fraser, president of the United Automobile Workers (UAW), to one of 20 seats on Chrysler's board of directors. The vote made Fraser the first union representative ever to sit on the board of a major U.S. corporation.
Neutral: How Bad is This, Ultimately, For GM?
Vega? EV1? Aztec?
Photo Credit: AP Images