Imagine you own a 2014 Ferrari 458 Italia Spider. Great job being excellent. You love it. OK, now, picture this: One night, you drop your primo Italian sports car off at a valet. Later, that valet—for whatever reason—gives the keys to your ride to someone else. Oops. That's exactly what happened last summer to a Florida resident, and now he's taking the interesting step of suing the resort that employed the valet.
The story of how the 458's owner, 73-year-old James Fowler, ended up losing his ride because of the valet's error is laid out Wednesday by the Tampa Bay Times. Fowler recently filed a suit in Florida state court against Mariott International, the parent company of the hotel that lost his car for a night.
Here's the Times with more:
The lawsuit said he "spent significant sums" on car inspections, repairs and legal fees after his Ferrari was stolen and that the value has been "diminished."

He was in town for a lawyers convention. He checked in at 11 a.m. on July 27. His Ferrari was parked in front of the Vinoy.

The valet told police it got really busy at midnight. Then a man, accompanied by a woman, asked for the keys to the Ferrari.

The man "seemed to be impatient" and "demanding," the police report said. He told the valet the ticket was inside the car and that he would bring it back.

He didn't. Instead, the two sat in the Ferrari for "quite a while."
The valet, reports the Times, stopped paying attention to the couple, and so, they drove off. Imagine how Fowler reacted when he found out.
G/O Media may get a commission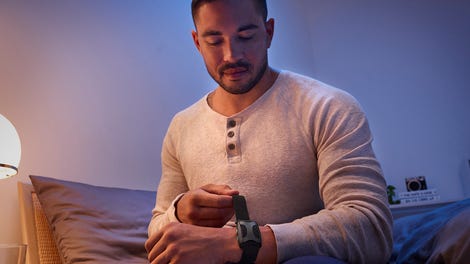 The couple that made off with the Spider, Levi Miles and Chloe Rimmer, were arrested within an hour, according to the newspaper. Miles faces charges of grand theft, possession of cocaine, and habitually driving with a suspended or revoked license; Rimmer's facing a marijuana possession charge.
I have no idea how a judge will receive this case, but it's sure seems like a novel one. If you're wondering, Rimmer at least enjoyed her time in the car.
Per the Times, a police officer latter summed up her attitude in a report after the couple was pulled off.
She was apparently short and to the point: "I'm in a Ferrari," Rimmer reportedly said, "this is nice."