According to AutoCar sources, the three-door Land Rover LRX concept is heading to production. Will it make it to production as a three-door or five-door model? Also, what of hybrid rumors?
G/O Media may get a commission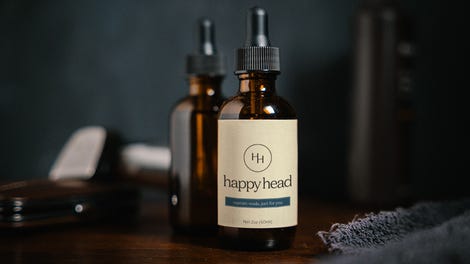 AutoCar sat down with Land Rover boss, Phil Popham, who told the Euro buff book:
"Our research of the LRX proved that if we can deliver the intent of the concept it has got all the hallmarks of a Range Rover."
Popham says the production LRX will be close to the concept's design, but will receive the Range Rover name. This also means that it's likely that it will be a five-door model rather than the concepts cool 3-door sport styling and will carry a taller roof line.
It's expected that this new, smaller Range Rover will share its chassis with the current Land Rover Freelander and will share similar powertrain options. Land Rover is also reporting that it will be the 'greenest' Land Rover to date, with a hybrid model expected. We'll believe it when we see it. Orders are expected to begin next year for the new model.
Land Rover Press Release:
LAND ROVER CONFIRMS GRANT OFFER TO BUILD NEW MODEL

Gaydon, Warwickshire, 11 March 2009

The UK Government has confirmed a grant offer of up to £27 million is to be made available to Land Rover for the production of an all-new car. The company is due to make a final decision on the the go-ahead of the project at its award-winning plant in Halewood, on Merseyside, later this year.

The car would be based on Land Rover's acclaimed LRX Concept vehicle, first shown at the Detroit Show last year, and would be the smallest, lightest and most efficient it has ever produced.

"We welcome the Government's support for this project, which would form a key part of our future product plans and which we very much want to put into production," said Phil Popham, Managing Director of Land Rover.

The grant offer will be made available under the Government's Grant for Business Investment scheme and is an important contribution towards the overall £400 million cost of the project. This is separate from the broader automotive support package currently being unveiled by the Government.

Although it still has to go through a number of approval gateways in the product development process before getting the final go-ahead, Land Rover has also confirmed that the new car would be a key addition to the Range Rover family of luxury vehicles.

Phil Popham said, "Our engineering feasibility study has shown that we can very successfully deliver Range Rover levels of quality, drivability and breadth of performance in a more compact, more sustainable, package. Feedback from the most extensive customer research we have ever undertaken also fully supports our belief that a production version of the LRX Concept would further raise the desirability of our brand and absolutely meet all those expectations.

"It would be the smallest, lightest and most efficient Range Rover that we've ever built," Phil added. "The compact size, lighter weight and sustainability-focused technologies of the LRX Concept showed how Land Rover is planning to respond to the needs of a changing world. Despite the current economic challenges, we remain committed to investing for the future, to continue to deliver relevant vehicles for our customers, with the outstanding breadth of capability for which we are world-renowned."

The new Range Rover would embrace excellent levels of refinement and all-round capability and also introduce new powertrain options, providing a major step forward in enabling the implementation of Land Rover's e-terrain technologies strategy and achievement of its goal to exceed a 20 per cent improvement in CO2 emissions.

"Both the design and size of the LRX Concept have generated a hugely positive reaction wherever it has been seen and we've also gathered fresh insights on what potential owners would look for in a production equivalent. That knowledge is now being applied to the process of refining the vehicle as it heads towards final approval," said Phil.

The Halewood facility employs 2000 people and is a recipient of the J.D. Power Gold Standard. It currently produces the Land Rover Freelander 2 and Jaguar X-TYPE.
[via AutoCar]