This is the Morning Shift, our one-stop daily roundup of all the auto news that's actually important — all in one place at 9:00 AM. Or, you could spend all day waiting for other sites to parcel it out to you one story at a time. Isn't your time more important?
We know ours is!
---
1st Gear: Lamborghini Builds A 600 HP Bull-God Of An SUV Concept
It was all about the SUVs at the Beijing Motor Show. Let's start with the "Urus" — a name of a Spanish breed of bull sitting somewhere between fighting size and hauling size. That explains why Lamborghini, the bull-badged brand, is using the name for its new 600 HP SUV concept unveiled yesterday at the Beijing Motor Show. The Lamborghini Urus — despite only being a concept — is the first SUV for the brand since the 450 HP LM002 SUV Lamborghini sold back in 1985. Just 300 of that beast were built — I'm expecting more will come from this model when it eventually hits the soft-roads sometime during 2015.
---
G/O Media may get a commission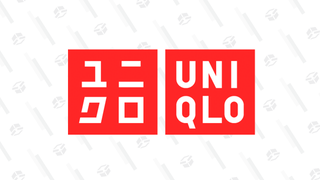 Year-round basics
Uniqlo Summer Sale
2nd Gear: Ferrari Won't Build An SUV, Will Have To Build A Hybrid
While Lamborghini was unveiling the Urus SUV concept, Amedeo Felisa, Ferrari's CEO, was making the opposite argument for four-wheel-drive soft-roaders. Felisa said there were no plans for the brand to build an SUV. They'll apparently leave that job to their Fiat flat-mates at Maserati. Felisa's too busy talking up the possibility of a road-going hybrid, saying: "the hybrid is the only way to meet CO2 emissions — we couldn't do it simply with weight reduction. The new technology means that we should achieve our target of reducing emissions by 40% by 2014, rather than the original target of 2020." Guess that means HY-KERS for every car!
---
3rd Gear: The Bentley SUV Concept Looks Like A Bentley Made Love To A Range Rover
Next up is Bentley with the EXP 9 F, an all-wheel drive luxury SUV concept poking its nose out at its debut in China. If the big luxo-barge brand builds the EXP 9 F, it would be the third Bentley model-line alongside the Mulsanne and the high performance Continental GT, GTC and Flying Spur. Bentley says that it's considering a range of powertrains including a 500 HP, 4.0-liter V8 twin-turbo, a V6 plug-in hybrid, in addition to the flagship 6.0-liter W12 engine. And that potential powertrain lineup is really all it has going for it at the moment. Obviously the name is rather ridiculous, but it's also got a seriously strange-looking design — sort of like a Mulsanne was accidentally impregnated by a Range Rover Sport.
---
4th Gear: Bentley Builds A Barge Fit For The Queen
But, while they don't seem to get how to build a buxom boulder-crawler, Bentley does know how to make money with special edition luxo-barges. Like the 60 special edition Mulsanne models built for Her Majesty The Queen's birthday. Called the Diamond Jubilee model, the very special Bentleys were built by the Mulliner division, unveiled yesterday at the Beijing Motor Show and were filled with handcrafted features paying tribute to the Queen's Diamond Jubilee. The Diamond Jubilee Edition cars feature a spectrum of paint and hide colours that sets them apart from other Bentleys and which stylishly uses various combinations and shades of red, white and blue (the colors of the Union Jack flag) to underscore the British connection. Hand-applied Single Fine Lines — using these same three colors — provide an elegant finishing touch as do two distinctive Bentley 'B' badges positioned on each 'D' pillar. So, why show it in Beijing? Well, I'm glad you asked. It's because China's already Bentley's biggest market. In 2011 the iconic British manufacturer delivered 1,664 cars to Chinese customers — and during the first quarter of 2012 sales in the region grew by an astonishing 84.66% compared with the same first three months in 2011.
---
5th Gear: Eterniti Motors Artemis Is An Up-Powered, Pricier Porsche Cayenne Turbo
But... back to SUVs. Next up is Eterniti Motors — the London-based boutique luxury carmaker — which unveiled the engineering prototype of its first car at the Beijing Motor Show yesterday. It's called the Artemis and they claim it's "the world's first Super-SUV" — which is just ridiculous. Eterniti claims it'll be in production by summer 2012, letting it beat Bentley, Lamborghini and Maserati's luxury SUV offerings to market. Yes, but it did get its ass kicked by Porsche already on the first-to-market front, didn't it? Especially considering the car's built atop a Porsche Cayenne Turbo. Whatever. Anyway, the custom body panels are carbon composite and hand-built, but otherwise, it's powered by the same 4.8-liter twin-turbo V8 engine from the Porsche Cayenne Turbo, except it's been tuned to produce over 600 HP and 553 lb-ft o' glorious torque. Eterniti claims that'll let the custom Cayenne go from 0 to 60 in around 4.5 seconds, and give it a top speed of more than 180 MPH.
---
6th Gear: Jaguar Ultimate XJ Is A Pussycat With A Backseat Palace For The Pampered Few
And now let's go back to really expensive luxury cars. Next up is the Jaguar Ultimate XJ sedan. The brand knows how important the back seat is in China, so the Ultimate XJ's built on the long-wheelbase version of the XJ, and packs a buxom package for the seriously pampered rear seat passenger: Two iPads embedded in leather-trimmed docks in the backs of the front seat, along with wireless keyboards. The leather-and-wood rear interior also offers an aluminum table between the two seats that lifts to reveal two Champagne flutes, plus a hidden Champagne chiller beside it "to keep the Champagne at the coolest temperature," said Ian Callum, Jaguar's director of design. But, the car's not just for China — Jag's also building 30 of them for the United States as well. The base price point? $155,000.
---
Reverse:
Santa Fe Bandit Shoots Up Speed-Enforcement Vehicle (VIDEO). [TPM Muckraker]
Ford downplays Focus RS. [Autocar]
Audi A6 L e-tron. [AutoExpress]
Map of Sites of Bike Kiosks in Midtown Is Previewed. [New York Times]
GM says Cadillac XTS sedan to be built in China. [Detroit Free Press]
Volvo Says It Plans to More Than Double Vehicle Models in China. [Bloomberg]
Chrysler Is Proving Right To Ditch 'Imported from Detroit'. [Forbes]
Traffic Jam in China's Auto Market. [Wall Street Journal]
---
Today in Automotive History
On this day in 1987, the Chrysler Corporation purchases Nuova Automobili F. Lamborghini, the Bologna, Italy-based maker of high-priced, high-performance cars. Although the terms of the deal were not disclosed, the media reported that Chrysler paid $25 million for Lamborghini, which at the time was experiencing financial difficulties. [History]
Show us your tips!
Got tips for our editors? Want to anonymously dish some dirt on a competitor? Know something about a secret car? Email us at tips@jalopnik.com.
Lost in our new layout?
Click here for the Opposite Lock or Tips forums. Want a more "blog-like" look? Click the button up top next to "Top Stories."
Get more Jalopnik!
Want even more Jalopnik? Want to know which of your friends read us? "Like" us on Facebook and follow us on Twitter.