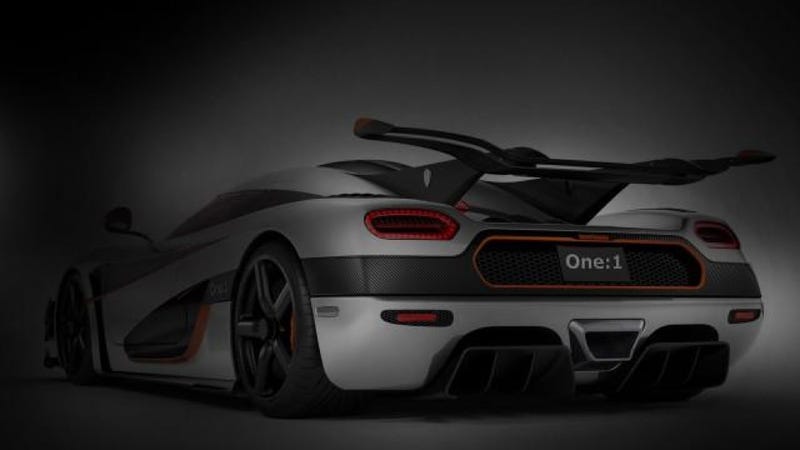 Koenigseggs are not for children. They're for hairy chested adults (men or women, doesn't matter, just need hair on the old chest) who don't get terrified easily. The new One:1 will make a lumberjack out of anyone.
Set to debut at the Geneva Motor Show next month, the One:1 is named for its power to weight ratio. It'll have 1,340 horsepower and weigh 1,340 kilograms. One to one.
Get it? (We originally heard 1,400/1,400. That was incorrect as about 630 people have pointed out. Sorry.)
The teaser that Koenigsegg released today show a car that looks much like the Agera, but with a wing that you could eat Thanksgiving dinner off of. It's gigantic. There are also rumors that Koenigsegg will remove the 258 MPH speed limiter that was on the old car in favor of trying to beat the Bugatti Veyron Super Sport's top speed. With a top speed that could go past 280 MPH in theory, this might be the ultra terrifying way to do it.
Godspeed Koenigsegg. Godspeed.