When you're an employee at a company that builds supercars, everyone will be paying attention to what you drive. Koenigsegg's employees must be aware of this, because their car choices seem inspired. Oh, and at least one of them has the best cheap car carpeting solution I've ever seen.
Koenigsegg had a Family Day recently, and invited their employees to come out to the factory. While they were there, they had a little informal car show of their employee's rides. They posted some pictures on their Facebook page, so we can all ogle and stalk like upstanding internet citizens.
I'm impressed with the variety of cars, and how the key guiding factor seems to be simply fun over status or overt showiness. I'm also a little surprised at how many old-school American cars there are there – I know Sweden has a strong American muscle enthusiast community, but there's at least one good baffling entry.
Anyway, let's look at a few of these cars in more detail:
Let's have dessert first and check out my favorite: this '70s-era Opel Kadett:
G/O Media may get a commission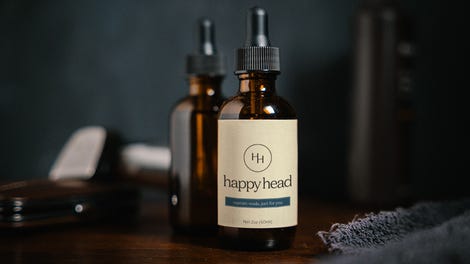 It looks great, and under the hood, instead of the old 65 HP 1.2 L engine, there's a modern Opel Calibra engine making 240 HP, mated to a BMW trans and a Volvo rear end. That's all fantastic, but my favorite part is this:

That's the best use of that $13 Ikea playmat carpet (or, you know, something close) that every single parent I know has. I want to go to my kid's playroom and sweep the Hot Wheels and trains off that thing and cut holes for my pedals and gearshift right fucking now.
This next one is pretty unfamiliar to Americans, which is a shame:
That's a Renault Laguna Coupe, and it's a genuinely lovely car. This one I think is from around 2008 or so, but I'm not all that familiar with these. It's understated, elegant, sleek—why don't we have Renaults in the US anymore? We've forgiven them for the Alliance, already, if that's what they're worried about.
Here's some of the American steel: a 1969 Camaro SS. The black-and-red color combo on this is so perfect I want to pinch something, hard, and I've always liked the wide-eyed Camaros best. Is that lower spoiler red and black, too?
There's something wonderfully perverse about this Ram 1500 in Sweden, and seeing it hulking over that tiny Tesla Roadster just makes it even more so. The Roadster was originally owned by the company and later bought by an employee. I wonder if it's ever been driven up into the bed of that Ram.
Also, I forgot how cross-eyed those old Tesla Roadsters look.
This faceless Charger R/T is sleek and menacing. As a weird detail, I've always loved those tiny round marker lights, too. For a company that makes such insanely advanced cars as the One:1, I think it's healthy that there are brutes like this stalking around the parking lot to add some perspective.
Japan's represented very well also, with this nicely-modded Nissan 200SX, complete with hole-saw'd extra front air intakes. You should see the engine, too, because here's what Koenigsegg's comments say about it:
This is the engine in the Nissan. It's a 1.8 litre engine but it's actually putting out more power per litre than our One:1 right now!
Holy crap, right?
BMW 1-Series M, Tesla Model S, new Miata—all great choices.
This last one I want to show you I think is the most delightfully baffling choice:
Yep, that's an '88 or '89 Mercury Grand Marquis. With a goddamn vinyl top and opera lights and everything. I love that this is a car owned by a Koenigsegg employee so much that I want to bake it a cake with a ring hidden inside it.
I hope this is the car owned by the head of Koenigsegg's design studio, and their desk is covered with ways to incorporate more vinyl and opera lights and interior velour into their next car. Also, patent applications for a revolutionary new bench seat with provisions for a five-point harness.
Thanks for showing us these cars, Koenigsegg. Your workers have great taste.