We don't need to remind you that the new Kia Stinger is a very good car. Though I will say that while the V6 model gets all the press, the cheaper turbo-four car is still a pretty awesome vehicle. And if you are in the market for a stylish and fun fastback, there are some incredible deals right now.

Currently, Kia is offering a slew of incentives and programs for Stingers, though there are different tiers of discounts depending on whether or not you choose the four or six-cylinder model. Good news: the better money is on the faster cars.

Among the programs is a $2,000 competitive cash rebate that would apply if you own practically any car that is at least a 2011 model year. In addition to that on there is a zero percent APR offer for up to 66 months, plus a $2,000 cash back program. Normally you can't combine the customer cash with zero percent, but the fine print says that select inventory has been "specially tagged" to receive both programs. Though keep in mind that the program is VIN specific, so not every car will qualify.

G/O Media may get a commission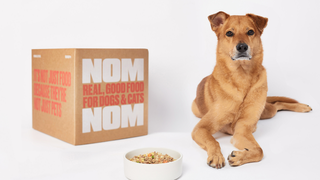 Good things come to those who wait and while about this time last year, Kia dealers were putting markups on the Stinger, the situation is very different now. If you do a quick search on the major listing sites you can find Stingers advertised with discounts at $10,000 off the MSRP and beyond.

However, as we know, Kia dealers have a bit of a reputation for playing games with online pricing to get people in the door. Given the variety of rebate programs at play here, often dealers will stack these discounts on their ads knowing that most customers won't qualify.

That being said I've brokered a few Kia deals recently and based on actual dealer quotes it is possible to get substantial discounts depending on the region and the rebates.

One of the main criticisms of the Stinger when it first launched was that it seemed kinda pricey for a Kia, despite the value proposition it offered. For those folks who were interested in the Stinger but found it to be a bit out of reach, these hefty discount programs should bring the car into a more competitive range.