Ken Block, the man who drifted his way into our hearts forever with the Gymkhana videos, is now completely off the reservation. He already hacked up a 1966 Ford Mustang and threw in a 845-horsepower 410 cubic-inch V8. But now, he's added even more power via methanol injection and gigantic turbos. Ken is legitimately scared.

Ken Block Racing today rolled out the "Hoonicorn V2" on his Facebook page. Here's a walk-around:
And if you don't want to watch a video, let's just summarize it with this: holy mother of god, those are sexy Garrett turbos:
They won't even fit in the engine bay. Heck, half the engine doesn't fit— just have a look at the giant holes in the hood:
G/O Media may get a commission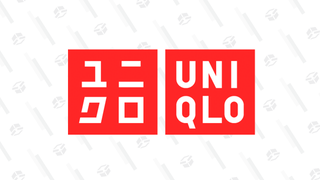 Year-round basics
Uniqlo Summer Sale
Those big turbos, plus some methanol fuel, bring the all-wheel drive Hoonicorn to 1,400 horsepower, a number that Block admits might be a little over-the-top, saying in the comments on the Facebook page:
Can you ever have too much hp? They answer actually is...yes, this thing is damn scary to drive. Ha.
Anyway, I'm going to shut up now and let you listen to what is almost certainly the sound you hear when you get to heaven:
Ken says the car needs a bit of tuning before he takes it out again, in part because the power deliver is insane.
Stay safe, Mr. Block. This car looks ruthless.
h/t: Road and Track