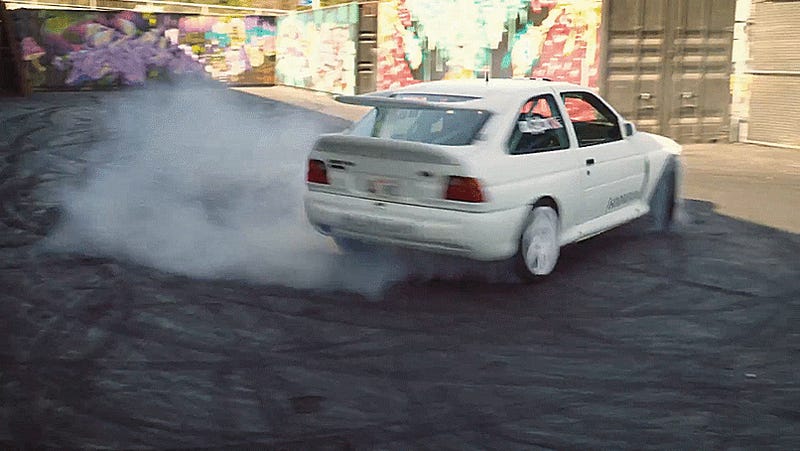 If you thought Block was done with Ford when Hoonigan pulled out of World Rallycross, oh no. Ford's not going to give up that PR-and-tire-smoke machine that easily. Now we finally know what Block's future plans involve: one of the most insane cars of all time: a 1991 Ford Escort Cosworth Group A rally car.

The Escort Cosworth features a period-correct World Rally Championship drivetrain complete with a seven-speed sequential transmission, anti-lag, all-wheel-drive and a gigantic turbo, according to Ken Block's announcement on the car.

He plans to take it to stage rallies and do other shenanigans with it next year, as Block does.

But one important question had to be asked b the Hoonigan crew: will it donut? Of course it will donut. Holy crap, it sounds glorious.

I can't get enough of this car already. I'm a sucker for huge wings (and donuts) and this has one of the biggest wings ever (and can also do donuts). Please, more. MORE.