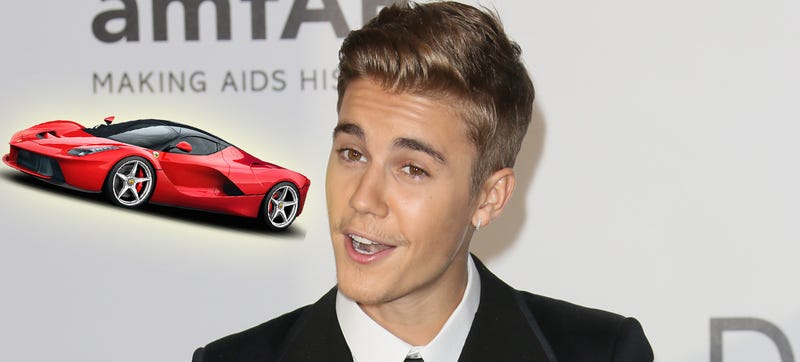 Hello there. Do you drive a LaFerrari? Of course you don't. But Justin Bieber will soon.
In a USA Today article appropriately headlined "Bieber exclusive: 'My life is not easy'", the musician and speed enthusiast speaks of his many hardships, including the pending acquisition of a 950 horsepower, $1.4 million hypercar:
Q: Speaking of driving cars quickly, what are you driving these days?

A: I'm still driving my Ferrari. It's a 458 Italia, and I just got the LaFerrari (the company's exclusive $1.4 million supercar), it should be coming soon.
Justin Bieber's LaFerrari should be coming soon. Yours is probably not.
Photo credit Getty Images
Hat tip to Carscoops
---
Contact the author at patrick@jalopnik.com.