Last month we reported that awful people were suing their neighbor because he works on cars in his amazing garage. But it looks like the garage owner, Charles Williams, is making progress: a judge put his foot down on claims against the guy.
For those of you just joining us, welcome to Harbeson, Delaware.
Here, Williams has an impressive personal garage attached to his house, and his neighbors, the Foulkes and the Kanes, don't like that one bit. They seem to think Williams is running an illegal repair business out of his house, he maintains it's a personal and social place only.
The angry neighbors want Williams' incredible garage closed, and there's also some talk of invoking "the wrath of Jesus' breath?" If you need more details, this video puts the story together pretty completely:
As legal bills piled up while Williams defended his right to work on cars at home, his daughter Kayla set up a GoFundMe campaign that has since netted a sizable sum of money.
G/O Media may get a commission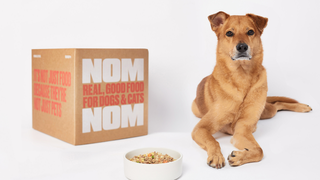 On Friday this update was posted:
"The honorable Judge Sam Glasscock just issued his opinion denying all further claims against Williams."
Here's the official court ruling from the judge:
I conclude that the provisions of the Zoning Code that the Plaintiffs allege Williams has violated are not Code provisions intended to protect their safety. Thus, violations of those Code provisions, if such violations exist, are insufficient to support a finding of nuisance per se. ...

For the foregoing reasons, Plaintiffs' request for an injunction to remove Defendant's Pole Building is DENIED. Plaintiffs' request to enjoin the use of that building for the non-commercial enjoyment of the Defendant, by its use for hobby auto maintenance and repair, is DENIED. Plaintiffs' request that I order the Defendant to remove the ornamental signs on his property is DENIED. The Plaintiffs have failed to establish that the Defendant has created a nuisance per se, and no relief under that theory is available to the Plaintiffs. Plaintiffs' request that the Defendant pay their legal fees is DENIED. The parties should provide me with a form of Order encompassing the findings of this Memorandum Opinion together with those in my Memorandum Opinion of June 23, 2016.
Basically, the judge shot down all of the requests by the annoyed families—regarding the use of the building, the decoration of the building, payment of legal fees by Williams and the rest—because they failed to present evidence of Williams being a nuisance or a safety problem.
We have reached out directly to Williams' campaign for more details and will update when possible.
In the meantime, this looks like a win for people who love to wrench everywhere.
Hat tip to Andy and Paulo!