Miller Motorsports Park—quite possibly the best track I drove this year—could be back in limbo. A judge has ruled its sale to Geely subsidiary Mitime Utah Investment, LLC, invalid, reports the Salt Lake Tribune. The judge also ruled that Tooele County acted unlawfully in the sale.

3rd District Court Judge Robert Adkins has ordered that the sale be set aside, ruling in favor of losing bidder Center Point Management LLC. Center Point had challenged the sale to Mitime after their higher monetary offer was rejected, claiming that the county sold the property for below market value, which is illegal when selling public property.

KSL.com reports that Tooele County taxed Miller Motorsports Park using a value of $28.1 million for the site, according to records cited in the judge's written ruling. Between this and Center Point's $22.5 million offer, the judge ruled the sale to Mitime invalid, stating that the county should have accepted more money for the property.
However, Tooele County hired an appraiser after the lawsuit was filed, who appraised the value of the property was $9 million, according to court documents cited by KSL.com. Because of the timing of the appraisal and the conflict with both the offers received as well as the value in use for taxation purposes, Adkins told KSL.com that he not take this $9 million figure into consideration when ruling on the case:
Appraisals are only estimates of the price at which a willing seller and willing buyer will strike a deal. Where there is an actual agreement between two such parties, an estimate of the strike price by appraisal is unnecessary.

G/O Media may get a commission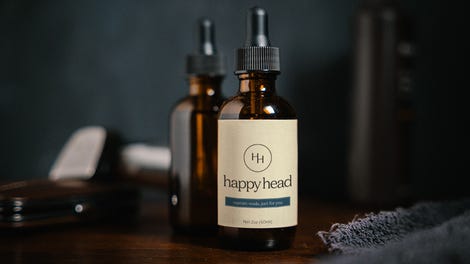 Andrew Cartwright of Center Point Management told the Salt Lake Tribune of the ruling:

This fight was more about Tooele than it was about us. It was just wrong. Absolutely wrong.
Uh-huh. Sure, buddy. I believe that for all of zero seconds. I believe this is secret Utahn code for "I'm glad I won."
Either way, Cartwright is playing his lawsuit off as a public service, telling Fox 13 that he doesn't mind that winning this lawsuit means he'll have to pay more money, and that he could still lose the site to another bidder:

I would feel so much joy for Tooele if they get way more than I'm willing to pay. Nothing would give me more joy. Maybe nobody in Tooele would thank me, and that's fine: I could live with that, but you know what? I gotta live with myself, and that would make me feel good. Real good.
Tooele County had voted to sell the facility to Mitime, who lodged a lower offer of $20 million plus $2.5 million for the construction of infrastructure to the track, per the Salt Lake Tribune. However, Mitime's $270 million upgrade plans for the track included building research and manufacturing facilities that would bring jobs to Tooele County. Most importantly, they promised that the track itself would remain in use.

Center Point initially offered $22.5 million plus $5 million towards the construction of necessary public services, reports the Salt Lake Tribune. Center Point also vowed to keep the track open, but planned to invest $140 million into the land, putting homes and office space nearby.

Honestly, I can understand why the county felt as if Mitime offered a better overall plan, given the unfortunate tendency of dingbats who willingly move next to a race track to complain about the noise regardless. Miller is in a rural location for a reason, and it works, given the number of professional race teams who work out of the space on-site. Furthermore, being a subsidiary of a major corporation would likely keep the owners' financial situation somewhat able to absorb any hiccups in the track's operations.
However, Judge Adkins didn't believe that the county should have taken those items into consideration. Per KSL.com, Adkins claimed that selling the property below market value to Mitime was a disservice to both other potential buyers as well as Tooele County residents.
Regardless, Tooele County commissioner Shawn Milne expressed his disappointment in the ruling to KSL.com:

We are disappointed by the judge's findings. Tooele County is committed to bringing about the successful sale of the Miller Motorsports Park property. It is important to the citizens of the county that it remain a viable racetrack, and that the jobs and businesses associated with the facility, as well the revenue realized by the county and area businesses, remain intact. In light of the court's decision, the county is considering several options to resolve this situation in both the short and long-term.
No one is sure what will happen to the track now. Tooele County officials declined to say Thursday night whether they planned to appeal the ruling, per KSL.com. Furthermore, it is unclear whether the invalidation of the sale to Mitime would reopen an open bidding process, at which point, it's anyone's game. Other options reported by Fox 13 would be for the property to be sold at a set price, or it could remain in the county's possession and be leased out.

A leasing option had been included as a back-up plan in Tooele County's deal with Mitime, however, moving forward with that would also violate the law, Judge Adkins told KSL.com.

One willing bidder, of course, is Group Who Wants To Put Housing Way Too Close To A Race Track. Center Point told Fox 13 that they are willing to increase their offer to $28.1 million.
I can only hope that this means that everyone's plans for the site come under stricter scrutiny going forward. Cartwright complained that Geely's promises for the track were unverifiable when he lodged the lawsuit in September, according to KSL.com. Thus, I think it's only fair to ask of him which businesses would move into office space in rural Tooele County, which is close to Salt Lake City, but still a good 40 minute drive from the suburbs along the southern edge of town. Ideally, automotive-related businesses would come, but you'd also have to find someone looking to expand or move first—or a start-up.

I'd also like to see a good, proven plan to keep any potential new neighbors from complaining about the noise. Perhaps a community covenant not to lodge noise complaints is in order. Call it the Monterey Rule, just in case. If a potential buyer's plan can't prove that it wouldn't attract bonehead neighbors to move in and eventually cripple the facility with overbearing noise and usage ordinances, it deserves to be thrown out with extreme prejudice.

County attorneys maintained during the hearing that they aim to find the most viable bidder who will keep the race track open as a race track, reports Fox 13. For better or for worse, this ruling also guarantees that any offers accepted will come under extreme scrutiny and whoever has the most money may win by default, regardless of their qualifications for owning a race track.
Photo credits: Getty Images

---
Contact the author at stef.schrader@jalopnik.com.