Episode six of the latest season of Jerry Seinfeld's Comedians in Cars Getting Coffee features the hilariously grounding John Oliver, and he just might be the first person Jerry seems to genuinely get along with.

John Oliver is known to make sense while being completely silly simultaneously, which is why it's perfect that Seinfeld picks him up for coffee in a Truimph TR3.
The pair cover the ultimate British love story, what exactly a "war zone" is, and the fundamental comedian philosophy that they say things just because there's a laugh at the end of it, despite what the wives think.
And then they get into some really good, really deep philosophical shit:
Seinfeld: "And what is the internal logic of comedy?"
Oliver: "You'll do anything for a laugh, like a sociopath."

Seinfeld: "That's right."

That would be one of the fundamental philosophies of Jalopnik if we were ever organized to keep such a thing in order.
G/O Media may get a commission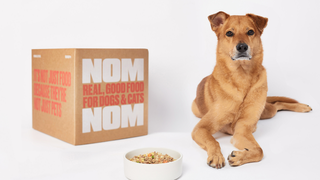 The whole conversation is hilarious, particularly Seinfeld's view on Jetski's and other things normal people seem to enjoy. Check it out, as it's one of the best episodes of Season 8 so far.
You can watch the full episode over on Crackle's site for the show.