A former security guard at JFK Airport filed a lawsuit against former employer Allied Security Services and her supervisors at the job, alleging that male bosses forced female colleagues to have sex that was broadcast via security cameras. One of her former coworkers, who has also left the job, echoed her claims.

The lawsuit was filed in a U.S. District Court in New York, in which former Allied employee LaDonna Powell said she was forced on multiple occasions to "stand by as her supervisors watched her colleagues have sex in security booths." The New York Post reports that the lawsuit claims these weren't isolated incidents, and that there's a culture of discrimination and harassment with Allied at JFK.
The suit claims that because the Port Authority and Allied have a contract, male supervisors "wasted taxpayers' dollars" by making deals with female workers for sex and subsequently watching the acts, according to the New York Post.
A spokesperson from Allied told the New York Post that the company does not comment on pending litigation, and a Port Authority spokesperson said the allegations in the lawsuit have been sent to the Office of Inspector General for review. The office investigates such allegations in order to "enhance and defend the integrity of the Port Authority's programs and operations," according to its mission statement.
Powell, 32, told the New York Daily News in a tearful interview that male bosses would record the security-footage sex on their phones and text it to each other. Powell's former colleague, Marsha-Nique Irving, told the outlet female guards who gave into sexual pressure got easier posts and more breaks.
G/O Media may get a commission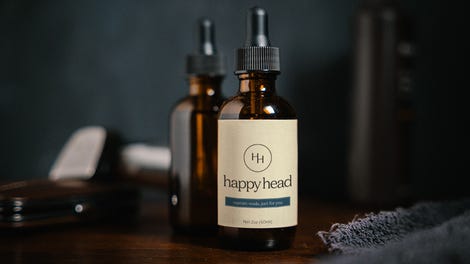 She and Powell didn't comply, complained, and were put on remote posts with no relief, Irving said. Powell said she peed in a cup once when she received no relief, calling it "so degrading." From the Post:
During the viewing of one video, which showed female security guards performing oral sex on supervisors, the papers allege her boss asked her "Do you know how to give head like that?"

Another boss said the footage made his "toes curl" he was so "turned on," she claims.

Powell was even "repeatedly" told that the only way she could escape terrible shifts — during which she wasn't allowed to use the bathroom and had to pee in a cup under her desk — was if she had sex with her boss.
Powell became a supervisor in the job and claims she was told to only hire "cute girls" and "no fat women," the New York Post reports. She told the New York Daily News that male supervisors would want to hire attractive women who were not qualified to be security guards, posing security threats at the airport.

Powell said in the interview she would complain around other supervisors and thought someone would speak up to agree on the wrongfulness of it, but that no one did. She said she faced daily degradation, is ashamed of herself for staying at the job for so long, and that she spoke up one too many times and was fired.
Powell's lawyers told the New York Daily News they're gathering other witnesses, including other female guards, and called Allied at JFK a toxic culture "that started from the top." They believe the issue is mainly Allied's responsibility, but that the Port Authority needs to take action as well.