Following his second pole, Jenson Button of Brawn GP maintains his immaculate record in a race suspended after 31 laps of torrential rain. BMW's Nick Heidfeld and Toyota's Timo Glock round out an unusual podium.
The horizon already looked gloomy when the field set off to run the planned 56 laps of the Malaysian Grand Prix. Fat tropical rainclouds darkened the horizon, as Jenson Button on the pole was passed by a nimble Nico Rosberg of Williams for the lead. But the real star of the start was sneaky Fernando Alonso in a heavily fueled Renault, who used his Kers button—the gizmo that stores braking energy as a readily available power pop—to great effect and zoomed throught the field up to third. Alonso then proceeded to hold up most of the field behind him in scenes reminiscent of trains on a railroad track.
The bunch around Alonso provided for gorgeous, fluid racing in the first dozen laps. Cars hugged each other with inches to spare, then a single mistake by Alonso allowed Räikkönen in his Ferrari to rocket by. He was replaced on Alonso's heels by Red Bull's Mark Webber—nicely recovered from his balls-freezing time in the cryo chamber—who got into a great game of cat and mouse with the double World Champion, before Alonso solidified his position in fifth. It was motor racing at its most beautiful.
G/O Media may get a commission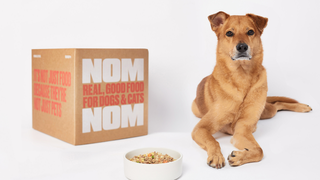 Lap 18 saw a botched move by Ferrari, as they recalled Kimi Räikkönen into the pits to shoe him in full wets—with still no rain on the circuit, only those looming thunderclouds on the horizon. Räikkönen slowed down and dropped to the back of the field.
A few laps later, the rain did start, and the field dashed for the pits—except for a hypersonic Jenson Button, still on slicks with a very light load of fuel. Over two flying laps, he built up enough of a lead to pit for intermediates and come in to lead the race. Another brilliant move by Ross Brawn, similar to but the inverse of his tactics at last year's British Grand Prix, where he put Barrichello on full wets before the rain really started to fall, which allowed the Brazilian in his abysmal Honda to zoom through the field and take third.
The zooming this time was done by Toyota's Timo Glock, who was given a set of intermediates for a track half dry and half soaking. Glock was closing in on Button at something like 8 seconds a lap, going through the field like butter.
The rain eased up for a few laps at this point, and Button came into the pits for the fourth time to change for intermediates. He immediately charged up on Timo Glock—who had changed to full wets—and passed him for the lead.
And it was at this point that the rain clouds went medieval. Cars began aquaplaning and the safety car was followed very shortly by a red flag. The drivers pulled into the grid with rain falling in buckets as everyone ran for their lives. The cars were soon swarmed by team personnel in umbrellas, as a nervous Felipe Massa of Ferrari radioed for a new visor to replace his useless, fogged-in one, and was promptly told "Felipe baby, stay cool".
This he did, along with the rest of the field. Grabbing snacks and drinks, they waited for the rain to stop to no avail. As a Grand Prix has to conclude within 2 hours of its start, all eyes were on the clock. The rain showed signs of abating, and the drivers got back to their cars and then time ran out and a scruffy Button was told that he had just won back-to-back Grands Prix, with Nick Heidfeld in 2nd and Tim Glock in 3rd place. Trulli was 4th, Button's teammate Rubens Barrichello 5th, with Webber, Hamilton and Rosberg rounding out the points.
Because the race was stopped with less than 75% of the total distance covered, drivers will get half points, similar to what had happened at the 1984 Monaco Grand Prix—scene of a young Ayrton Senna flexing his rain muscles—where Alain Prost took 4.5 points and ended up losing the World Championship to Niki Lauda by half a point.
For the 70 minutes that the cars were out there racing, it was magnificent stuff. The Brawns are great but not boringly dominant, and a number of young teams are lapping at their heels. The season continues on April 19 in Shanghai.
If the 15 remaining races are half as good as these first two were, 2009 will definitely be a year to remember.
Photo Credit: Mark Thompson/Getty Images, Paul Gilham/Getty Images, NICOLAS ASFOURI/AFP/Getty Images