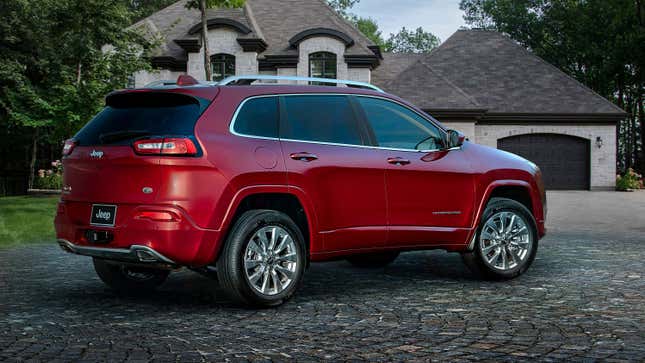 Stellantis is recalling 132,099 Jeep Cherokee SUVs built during the 2014-2016 model years. Owners are being advised to park their Cherokees outside due to a fault in the power liftgate module. The Jeep models pose a potential fire risk even when the vehicle is parked with the ignition turned off.
The recall report published by the National Highway Traffic Safety Administration states that an electrical short in the power liftgate module may lead to a vehicle fire. The agency's notice continues:
"Owners are advised to park outside and away from structures until the recall repair is complete. The remedy is currently under development. Owner notification letters are expected to be mailed June 30, 2023. Owners may contact FCA US, LLC customer service at 1-800-853-1403. FCA US, LLC's number for this recall is 49A. This recall supersedes recalls 15V-393 and 15V-826. Vehicles repaired under the prior recalls will still need to have the new remedy performed."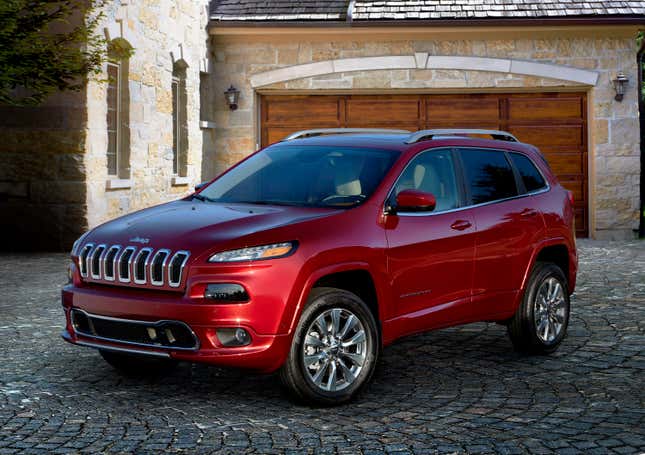 Another recall was issued against the 2016 Jeep Cherokee just last month. The SUV's power transfer unit could be damaged, disengaging the transmission and the differential, and causing a loss of drive power.
The Jeep Cherokee's power liftgate module has been an ongoing dilemma for at least seven years. The superseded recalls involved the module corroding due to water intrusion. The electrical components would then short and spark a vehicle fire. According to the NHTSA, the module was made more robust to liquid intrusion in September 2015, but the change seemingly has ended the risk of fire.