Best10 week can't, won't, and don't stop: The end of our superlative-focused lists? Hell no! Here's the list every Jalopnik new-car buyer should keep close at hand — our Best10 cars you can buy right now.
To review: Like all Best10 lists, this isn't a normal best-of gathering. This is a list of the stuff we dig the most, the machines that most line up with the commandments of El JalopGod Grande. Many of the basic rules from our best-of-the-decade list apply here: No hybrids! No techno-wonders lacking in driver engagement! No fatties! (OK, some fatties. But they're good fatties.) The only significant change regards attainability: In order to focus on the everyday, we have lowered the price cap to $106,180.
You get two guesses as to why we picked that number, and the first two don't count.
At the risk of stating the obvious, yes, you may perceive this list as flawed. It's not. You may think other cars are more practical, more attainable, more reliable, or more well-rounded. Whatever. We don't care; this is what we like. Cars are here for odd reasons: Because of an engine. Because of what their existence represents. Sometimes just because of the curve of a hood. We'd own all of them if we could. We are strange and mysterious; our emotions, moreso. Deal with it.
G/O Media may get a commission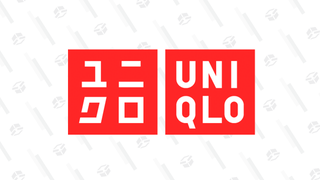 Year-round basics
Uniqlo Summer Sale

2010 Subaru Impreza WRX
Base Price: $26,190
Engine: 2.5-liter H-4, 265 hp
Curb Weight: 3175 lb
What Is It? A turbocharged, all-wheel-drive hatchback or sedan with one foot out the dirt-road door.
Why Did It Make The List? In an age of four-wheeled sameness, Subaru persists in making a car that boasts the soul of a special stage and a relatively chill vibe. The WRX may not be as rough and irritable as its long-standing rival, the Mitsubishi Lancer Evolution, but it's less of a one-trick pony: It's easier to live with, it has a more dirt-friendly personality, and its interior feels more robust. (To be honest, we go back and forth between the two cars on an almost daily basis, but the rest of the world seems to do the same thing. This is probably as it should be.)
Fuji Heavy also gets props for admitting its mistakes. When the current WRX was launched in 2008, it was a soft and depressing caricature of its predecessor. Subaru listened to the howls of protest and almost immediately revised the car, adding 41 hp and incorporating suspension and cosmetic bits from the more focused WRX STI. Boom! Instant fix.
What Does It Stand For? Unpaved freedom. Sweet jumps. That grin that Petter Solberg wears when he climbs out of his car after absolutely annihilating a stage. Everything that's ever kept a rally driver awake at night.
First Thing We'd Do If One Landed In Our Garage: Call American rally hero John Buffum, order a truckload of dirt tires, and disappear into the woods for a month.

2010 Chevrolet Corvette ZR1
Base Price: $106,180
Engine: Supercharged 6.2-liter V-8, 638 hp
Curb Weight: 3180 lb
What Is It? A V-8-powered, 638-hp sports car. As if you needed to ask.
Why Did It Make The List? It's the fastest and most refined version of the sixth-generation Corvette, which, predictably, is the fastest and most refined Corvette ever. The ZR1 is the rare car that completely lives up to its hype — it's comfortable (magneto-rheological dampers), relatively precise (variable-ratio steering, magic Michelin Pilot Sports, and reworked suspension), and fast enough to tear your eyebrows off.
None of this would matter if the ZR1 were difficult to drive. It's not. Amazingly, Chevy's baddest-ever 'Vette is easier to control — and rides better — than its lesser sibling, the 505-hp Z06. It makes you feel like a giant among men, and it costs a mere $106,180. If the price tag were twice that, we'd still love it.
What Does It Stand For? Truth. Justice. Bludgeoning the landscape with one speed wallop after another.
First Thing We'd Do If One Landed In Our Garage: Ship it to the Nürburging, have a fantastic time, and crap our pants on the first lap. Jim Mero we ain't.

2010 Mercedes-Benz C63
Base Price: $60,325
Engine: 6.2-liter V-8, 451 hp
Curb Weight: 3924 lb
What Is It? A 451-hp, V-8-powered Mercedes-Benz C-class with a DTM car's idle and an opposite-lock heart.
Why Did It Make The List? Because it's the meanest, liveliest four-door that Mercedes-Benz has ever built, and because it makes BMW's M3 feel detached and soulless. The 6.2-liter AMG V-8 under the C63's hood is a detuned version of the engine found in every other AMG 63 model, but it's still more than enough. This car likes oversteer. It likes abuse. It sounds and feels delinquent — the V-8 rumbles and snorts at idle, and if you toe into the throttle on overrun, angry little crackles tumble out the exhausts.
What Does It Stand For? Truth. Schnitzel. Bludgeoning the landscape with 443 lb-ft of killer exhaust snarl.
First Thing We'd Do If One Landed In Our Garage: Order a bunch of German takeout, get high on hefeweizen, and start planning the most illegal road trip in history.

2010 Ford F-150 SVT Raptor
Base Price: $38,995
Engine: 5.4-liter V-8, 310 hp
Curb Weight: 5863 lb
What Is It? A fast-trail pickup truck with long-travel suspension and an angry face.
Why Did It Make The List? Listen up, haters: We know you think this thing is a joke, and that you could build something better in your backyard with a couple of catalogs and a used F-150. We don't care. The Raptor chews up desert like nothing else with a factory warranty and is the baddest production truck to come out of Detroit since Dodge quit building Viper-powered Rams. The long-awaited 6.2-liter Boss V-8 is slated to hit its engine bay next year, and those thirty-five-inch tires will soak up everything short of a sinkhole. Don't like the Raptor? Fine. You don't deserve it.
What Does It Stand For? The joy of devoting massive amounts of time and energy to wholly insane, and yet thoroughly fantastic, projects.
First Thing We'd Do If One Landed In Our Garage: Buy a shotgun and beeline for Baja.

2010 Ford Mustang GT
Base Price: $27,995
Engine: 4.6-liter V-8, 315 hp
Curb Weight: 3401 lb
What Is It? The original pony car, and the best of the current Woodward warriors.
Why Did It Make The List? Out with the old, in with the slightly less old: The current Mustang is pretty dang similar to the previous Mustang, but you'd be hard pressed to figure that out from the driver's seat. Rear-wheel drive, a stick axle, and a healthy dose of horsepower remain, but the details make the difference — in prepping the Mustang to battle the Dodge Challenger and Chevrolet Camaro, Ford fixed a lot of the car's problems. Suspension tuning is crisper, interior quality is up, and styling saw a welcome, sinister tweak. In the end, it comes down to this: The Mustang is so far improved that it makes its more sophisticated competition seem like flabby bores.
What Does It Stand For? Sticking to your guns.
First Thing We'd Do If One Landed In Our Garage: Drive from coast to coast via state highways, hitting every bracket drag we could find along the way.

2010 Cadillac CTS-V
Base Price: $62,845
Engine: Supercharged 6.2-liter V-8, 556 hp
Curb Weight: 4292 lb
What Is It? A Cadillac CTS with a close relative of the Corvette ZR1's V-8 under its hood. In other words, love on wheels.
Why Did It Make The List? It's a 556-hp, rear-wheel-drive Cadillac with Earth-wrinkling torque and more soul than a Motown graveyard. How could it not make the list? The CTS-V is the kind of family car that GM has always done best — a reserved, big-inch four-door with an angry streak. The previous CTS-V sported an LS2 and an interior that was ten kinds of cheesy. The current model feels expensive and will supposedly outrun a BMW M3 at the Nürburgring. Both cars are a hoot and a half, but this one is still being sold. Get yours while they last.
What It Stands For: The notion that, while Cadillac may no longer be the Standard of the World, it's for damn sure not going to die in Boca.
First Thing We'd Do If One Landed In Our Garage: Buy a year's supply of rear rubber, burn through it in a week, and then do it all over again.

2010 Hyundai Genesis Coupe
Base Price: $22,000
Engine: Turbocharged 2.0-liter I-4, 210 hp; 3.8-liter V-6, 306 hp
Curb Weight: 3290 lb (I-4); 3480 lb (V-6)
What Is It? A rear-wheel-drive sports coupe from a company not known for that sort of thing.
Why Did It Make The List? Simple –- it's cheap, it's drifty, and it's fast. Hyundai's first sports car (no, the Tiburon doesn't count) isn't perfect, but it is a heck of a good start. The Genesis's optional V-6 churns out enough torque to let you slide at will, and if you order the optional track package, you get Brembo brakes and a not-untalented limited-slip differential. Ride comfort and cockpit refinement are still works in progress, but the Genesis is decidedly hard-core: It dives into corners like a scalded cat and makes the other cars in its segment look duller than dirt.
What Does It Stand For? Punching above your weight and Asian Tiger optimism.
First Thing We'd Do If One Landed In Our Garage: Buy a bunch of extra Hyundai badges, throw them in the glovebox, and do burnouts at stoplights. When the soccer mom in the next lane gives us a funny look, we pitch a badge at her minivan and leave the intersection sideways. Say it with us: Hoon-dai.

2010 Volkswagen GTI
Base Price: $24,189
Engine: 2.0-liter I-4, 200 hp
Curb Weight: 3100 lb
What Is It? A front-wheel-drive hatchback that eats real sports cars for lunch.
Why Did It Make The List? Because there's almost nothing it can't do. Haul plywood? Check. Eat up highway miles? Check. Fly down a back road and embarrass your neighbor's Porsche? Check. Volkswagen's GTI may have spent the past twenty years bouncing from greatness to lameness and back again, but for the moment, it's firmly stuck in the land of Best10. The sixth-generation model (little more than a tweaked fifth-gen car, really) wants nothing more than to make every European sport sedan seem like a tremendous waste of cash. Stay classy, Wolfsburg.
What Does It Stand For? Punching above your weight and schadenfreude.
First Thing We'd Do If One Landed In Our Garage: Recruit a friend with a camera, head into the mountains, and try to get air under the inside rear wheel. Then get stupid and have a contest to see who could lift that wheel the highest. It wouldn't end badly. Promise.

2010 Lotus Elise SC
Base Price: $54,990
Engine: 1.8-liter I-4, 218 hp
Curb Weight: 2006 lb
What Is It? A sublime British sports car that threatens to blow away every time a breeze picks up.
Why Did It Make The List? The Elise is rolling proof that nothing is impossible, including bringing Lotus's legendary less-is-more ethos into the modern age. It is a modern Lotus in every sense of the phrase — it boasts a rock-solid structure, a water-tight top, and a curb weight that wouldn't dent a pillow. The air-conditioning works and, if you're of average height, the seats are comfortable. It is, at long last, the Lotus as real car.
The Elise SC is much like the base Elise, only it sports an Eaton-supercharged, 1.8-liter Toyota four that cranks out 218 hp at 7800 rpm. Straight-line speed, long an Elise complaint (though not from these quarters), is no longer an issue. We dig it because it makes us giggle and will out-corner anything this side of a protractor.
What Does It Stand For? Colin Chapman's genius, fighting the establishment, and doing what people say can't be done. ("Breaker breaker, this is Limey Gnat calling the Bandit. You copy?")
First Thing We'd Do If One Landed In Our Garage: Pull off bodywork. Detach all trim and remove doors. Drive down street while grinning like a drunk chimpanzee.

2010 Dodge Viper SRT10
Base Price: $91,385
Engine: 8.4-liter V-10, 600 hp
Curb Weight: 3430
What Is It? A house-size supercar with a much-tweaked truck engine and balls the size of Idaho.
Why Did It Make The List? For all intents and purposes, the Viper is the last gasp of the old-school, kick-your-ass thundercar. It's a block long, it has numb controls and enough horsepower to light up Des Moines, and it does not have stability control. God Almighty, but we love it to pieces.
Vipers are traditionally a mass of noise and drama, but the current one takes the cake. Throttle travel is short, the engine's torque is endless, and the steering is quick, all of which only serves to scare the solids out of normal people. In an age of electronically controlled this and liability-mandated that, the Viper does without driver aids of any kind, content to let you go flying off into the weeds on your own merit. It's not for everyone, but when it meets the axe this year, we're gonna cry ourselves a river.
What Does It Stand For? Dead lawyers, the Michigan militia, and the fact that America is a place where you can strap your ass to a four-wheeled Saturn V and get away with it.
First Thing We'd Do If One Landed In Our Garage: Spread Rogaine all over our chests and stock up on Muscle Milk. This thing ain't for pansies.