Not a lot of people know this, but when Jalopnik got started, it was a 'zine printed in a basement. Its early editors would distribute copies by hand to people's homes, and then they would hang around until someone paid them to go away. Sadly, in 2018, this model is no longer viable, and that's why Jalopnik needs a passionate editor to help grow our audience across various social channels. We're hiring! Come work with us.

Jalopnik has an immediate opening for a social media editor. We serve an audience of more than 10 million passionate car enthusiasts a month in the U.S. alone, and we want an experienced, clever, internet-savvy journalist who can further help us develop what we do on Facebook, Twitter, Instagram, search, video and more.
And more than just being "good" on social media, we want someone who can analyze internet traffic trends in general to optimize what we do. The ideal candidate is someone who is self-sufficient, resourceful and has one to three years of social media experience in a news environment, ideally one at an automotive publication.

This is a full-time position with generous benefits working out of the Gizmodo Media Group's unionized newsroom in New York City.
Responsibilities include:
Curating and framing stories for Facebook publication
Publishing links and social video to Facebook and Twitter
Teaching the edit staff best practices for social + working with the site to ensure our journalism is distributed properly
Original social content creation (i.e. social/breaking news coverage, live-tweeting news events, raw video production, quote cards, gif creation, Instagram posts/assignments, etc)
Monitoring and participating in social conversations, recirculating relevant content on news pegs
Working with video teams to pitch/produce/facilitate live streams
Obviously, familiarity with Jalopnik's mission and voice and a passion for good storytelling are a must. And since you'll be a part of the team, there are writing and video opportunities as well.
G/O Media may get a commission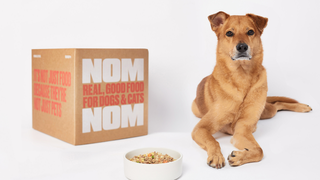 If you're interested, please apply here. If you have questions, you can email me. Make sure you have the relevant experience if you're going to apply. I don't care that you're "REALLY INTO CARS!!!", I care about what strengths and skills you can bring to our team.