The Morning Shift
All your daily car news in one convenient place. Isn't your time more important?
---
1st Gear: Jaguar has confirmed plans to build a wagon version of the shapely XF. As the British marques adds a four-cylinder turbodiesel as a new entry-level XF , the British marque has confirmed that it intends to take on the likes of Audi with a new wagon variant. The last wagon Jaguar built was the X-Type (pictured) and though it wasn't a massive seller for the brand, Jaguar is confident a reborn XF estate could add valuable sales to the model line and challenge the likes of BMW's 5 Series Touring and Audi A6 Avant.
---
2nd Gear: Saab may be on the brink of financial abyss, but the company announced plans this weekend to develop three new models. Revealed as part of Saab's agreement with Pang Da and Zhejiang Youngman Lotus, the ambitious plan calls for a 9-1, 9-6, and 9-7. Details are sparse but the 9-1 will be an entry-level model (previously known as the 9-2), while the 9-6 and 9-7 will be "prestige" vehicles. Saab will be responsible for all the engineering and design work, while Youngman will provide the "necessary financial investments." According to Saab CEO Victor Muller, "This joint venture offers Saab Automobile the opportunity to develop models that were not envisaged nor funded in our original business plan: for instance, we will now be able to develop a small entry level Saab, a car that has long been on the top of our wish list."
---
G/O Media may get a commission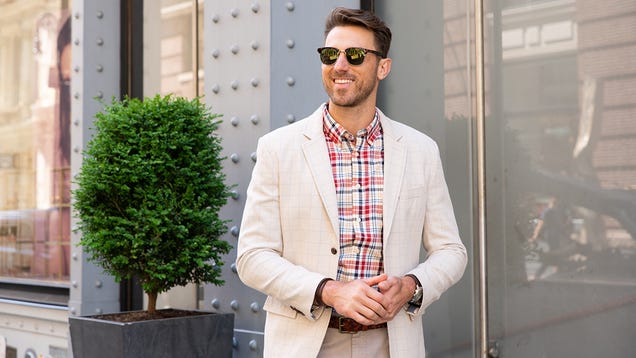 Blazer Cleanup Sale
3rd Gear: Bloomberg reports that Nissan Motor Co.'s Leaf, the first mass-produced electric car sold in the U.S., took an early lead in the market for rechargeable autos by pulling ahead of GM's plug-in Chevy Volt as the first half of 2011 draws to a close. Sales of the plug-in Chevrolet Volt, which led Leaf through May, were 561 in June and totaled 2,745 in the first half, GM said. Sales of lithium-ion powered Leafs totaled 3,875 this year through June, buoyed by a record 1,708 units delivered last month, Al Castignetti, Nissan's vice president of U.S. sales, said in an interview Friday.
---
4th Gear: Volvo is considering launching a new performance sub-division to rival Mercedes' AMG and BMW's M. The first model to go on sale would be a hot version of the C30 hatch, and a concept version has already been built to measure public interest. Production versions would wear a new PCP badge, which stands for Phencyclidine stands for Performance Concept Prototype. If the project gets the go-ahead, the C30 PCP would be priced at about £50,000 and limited to a run of around 500 cars.
---
5th Gear: Nissan plans to introduce a compact, entry-level Infiniti model below the G series to compete against such cars as the Audi A3 and Lexus CT 200h. The car would be part of a global product blitz to build Infiniti's lineup to 10 vehicles from seven by 2017. The car would be based on the Etherea concept shown in March at the Geneva auto show, a person familiar with the plan says.
---
6th Gear: According to Dutch publication AutoWeek.nl, Aston will build only 150 examples of the V12 Zagato, each with a price tag of £330,000 to £364,000. If accurate, that would place the Zagato at nearly twice the purchase price of the DBS, and about two and a half times as expensive as the V12 Vantage on which it's based.
---
Reverse:
⏎ 2013 Ford Edge to lose V6 engine, go EcoBoost-only. [Ford Inside News]
⏎ The Race of Champions is heading back to Düsseldorf. [Race of Champions]
⏎ How to Turn a Ram 1500 into a Ram Runner: Part I [PickupTrucks.com]
⏎ Widening GM Truck Supply Reminiscent of 2008 'Bad Habits' [Bloomberg]
⏎ Is this the Cadillac ATS on GM's website? [GM Inside News]
⏎ Toyota's European production back on track. [Automotive News]
⏎ Foreign talent sought for Chinese Detroit. [Financial Times]
⏎ BMW Boosts U.S. Luxury Sales After Losing to Lexus for 13 Years. [Bloomberg]
⏎ Chevrolet will price its Volt range-extender hybrid at £28,545 in the UK. [Auto Express]
⏎ Detroit's dilemma: How to share gains with UAW [Automotive News]
⏎ Impala owners sue GM over alleged defect causing tires to wear out. [Detroit News]
---
Today in Automotive History:
On this day in 1990, Amos Neyhart, an engineering professor who established the first driver education courses in the United States in the 1930s, dies in a Pennsylvania nursing home at the age of 91. [History]
Show us your tips!
Got tips for our editors? Want to anonymously dish some dirt on a competitor? Know something about a secret car? Email us at tips@jalopnik.com.
Lost in our new layout?
Click here for the Opposite Lock or Tips forums. Want a more "blog-like" look? Click the button up top next to "Top Stories."
Get more Jalopnik!
Want even more Jalopnik? Want to know which of your friends read us? "Like" us on Facebook and follow us on Twitter.
You can keep up with Ray Wert, the author of this post, on Facebook or Twitter. Email him here.