Coventry, UK: Jaguar Land Rover, the UK's largest automotive apprenticeship provider today launches its 2014 apprenticeship recruitment campaign. The company is looking for up to 150 new recruits to join the 500 strong group currently undertaking the scheme across its five UK sites.
The award-winning Jaguar Land Rover apprenticeship programme provides students with a strong blend of real world experience and academic learning. Applicants can choose from either the 4 year Advanced Apprenticeship* aimed at GCSE students or the six year Higher Apprenticeship** aimed at A-Level entrants. In both cases, recruits can look forward to working alongside world-class engineers, in cutting-edge product development and manufacturing environments developing vehicles for two of the most iconic global motoring marques.
This year Jaguar Land Rover is calling on more young women to consider engineering careers and join a growing number of females choosing to work in the automotive sector. There are currently 24 female engineers on Jaguar Land Rover's pioneering apprenticeship programme and uniquely this includes twins, Bethan and Teresa Fernandes Phillips who joined the Halewood-based Advanced Apprenticeship scheme in September this year.
Commenting on the scheme Bethan said: "We have always had a passion for engineering and were keen to progress with careers in this area. The Jaguar Land Rover apprenticeship scheme provided us with the right blend of study and hands-on experience and we have already learned so much. The Advanced Apprenticeship has really given us a great platform to develop our knowledge and understanding of the business and we are excited for what the future has to hold."
Despite recruiting very strong candidates on to its apprenticeship programme, Jaguar Land Rover is committed to attracting more women into engineering roles and has developed a number of comprehensive initiatives to inspire young females. Today this commitment is extended further with the launch of its, 'Inspiring Tomorrow's Engineers: Girls in the Know' initiative.
G/O Media may get a commission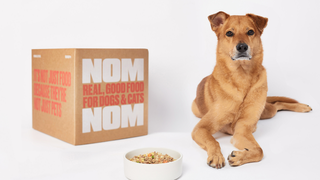 Jaguar Land Rover's 'Girls in the Know' programme has been developed in partnership with Birmingham Metropolitan College with the aim of dispelling out-dated stereotypes associated with engineering and manufacturing. Today the company welcomed the first group of 12 local school children aged 10-14 to its Castle Bromwich Education Business Partnership Centre to see for themselves the wide range of engineering careers on offer at Jaguar Land Rover and showcase a number of engaging activities designed to bring engineering to life.
The 'Inspiring Tomorrow's Engineers: Girls in the Know' initiative is an extension to Jaguar Land Rover's successful 'Young Women in the Know' programme which has already engaged with more than 200 young women aged 16-18 and further compliments its 'Engineering Network for Women' and 'Women in Engineering Sponsorship Scheme'. Both programmes are designed to provide mentoring and practical support for female engineering students interested in pursuing a career in the automotive sector.
Commenting on the launch of the new programme, Mike Wright, Executive Director Jaguar Land Rover said: "The Automotive sector is incredibly competitive and never has the challenge and opportunity for engineers in this industry been greater. It is therefore critical that Jaguar Land Rover attracts the next generation of engineers and innovators to help our business achieve its ambitious plans for growth.
"To do this, we are fully committed to advancing the STEM agenda with the development of grass roots initiatives such as 'Girls in the Know'. All of our programmes are designed to engage and nurture a future generation of talent, and for those who have been inspired to pursue a rewarding career in engineering there is Jaguar Land Rover's industry leading apprenticeship programme."
To apply for an Apprenticeships at Jaguar Land Rover go to:http://www.jaguarlandrovercareers.com
For details of the 'Inspiring Tomorrow's Engineers: Girls in the Know' please visit:http://jaguarlandrover.bmetc.ac.uk/girls-in-the-k…
Source: Jaguar Land Rover