Maria Antonietta Avanzo only wanted two things in life: she wanted to win, and she wanted more women to find their niche in racing just like she did.
Avanzo, like many female racers, fell in love with her first set of wheels at a young age. Born in 1889 in Italy, she hopped on her father's De Dion-Bouton tricycle nearly as soon as she could sit upright. "Tricycle", here, is a bit of a misleading term. Back then, a tricycle was basically a three-wheeled motorcycle, not the kiddie bike we think of it today.
She married Baron Eustachio Avanzo before the Great War afflicted the country and in him found an avid supporter of her passions. He was the one who bought Avanzo her first car, a 35 hp SPA sports car, which was soon upgraded to an SPA 35/50.
As such, her first race was the 1920 Giro del Lazio—a race whose origins is difficult to track down, as today it's become a bicycle race of the same name. But she finished incredibly well. Despite having to stop to change a flat tire, Avanzo won her class and had the eyes of Italy upon her. She entered that year's Targa Florio behind the wheel of a Buick but had less luck. The demanding race saw her retiring soon after it began.
But Avanzo returned in 1921, confident in her skills as a driver and hungry to prove herself further. She won the women's cup at the Brescia Motor Sport Week, a surefire way to kick off a year that, soon enough, ended up in an actual fire.
G/O Media may get a commission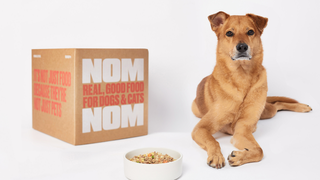 That July, Avanzo decided to try her luck behind the wheel of a twelve-cylinder Packard at a sand race on the beaches of Fanø in Denmark. The car quite literally burst into flames, and Avanzo had no choice but to drive the machine into the ocean to save herself.
What could have been disaster actually ended up being something of a blessing. In Enzo Ferrari: A Life by Richard Williams, Ferrari claimed to have heard from Antonio Ascari that Avanzo emerged from the ocean with a quip that she'd be happy to swap her charred Packard for a Fiat. When Avanzo returned home, she found a bright red Fiat waiting for her, and she gave the Packard to Ascari, who fixed it up and got it back into use.

That year, too, she was legendary driver Tazio Nuvaroli's teammate at the Circuito di Garda. Behind the wheel of an Ansaldo 4CS, the two finished in seventh overall and third in their class—not a bad result for an unlikely pair who had barely known each other before the race.

Avanzo raced only once in 1922. She tried her hand once more at the Targa Florio (this time behind the wheel of an Alfa Romeo), but she once again didn't finish.
And here's where things get a little strange. Avanzo basically disappeared off the map, and history has yet been unable to uncover the reasons why she did. It's known that she emigrated to Australia to set up a farming business, but no one is certain why she chose that moment to do so. It was rumored that she might have participated in some races down under, but it's more likely that she just showed up to exhibitions. She did, however, use this newfound free time to engage in some wild new activities (such as flying an airplane), which proved to be great content for some local sport publications.
In 1926, Avanzo was back in Europe to (according to some sources) race a Mercedes in the Coppa della Perugina. Yet again, no one knows the reason for her return, and she didn't give any publications a reason for her absence. She just showed back up, ready to kick some more but.
Whatever happened in Australia had prepared Avanzo for a serious attempt at racing for the rest of her career. She entered the Mille Miglia five times beginning in 1928, driving just about everything. History remembers her behind the wheel of a Chrysler Tip 72, an Alfa Romeo 6C 1750 SS, a Bugatti T43, and an official Scuderia Ferrari entry for her last run in 1932. Unfortunately, Avanzo never took home a win because she was consistently denied even finishing. The harsh conditions of the race saw one mechanical failure after another.
During 1928 through 1932, Avanzo had other successes. She scored third in the Coppa Pierazzi and Grosseto-Scansano hillclimbs and found consistency in races that weren't quite as legendary or demanding as the Mille Miglia or the Targa Florio.
But 1932 also saw Avanzo being offered a pretty incredible opportunity (albeit one that would, necessarily, end in disappointment). She was invited to Indianapolis by Ralph de Palma to test his Miller Special ahead of the 500. Rules at the time forbade women from racing, but it was arranged that Avanzo could run in an exhibition ahead of the race. Unfortunately for her, the American cars were heavier and harder to handle than the ones she was used to back home, and her lap times weren't anything to write home about. Discouraged, she returned home before the actual date of her official appearance to resist tarnishing her reputation.
That move signalled a downturn in her career. She's not noted as having raced very often in the following years, with an entry in the 1938 Targa and the 1939 Tobruk-Tripoli being the only two recorded races that she competed in. She was listed as an entrant for the 1940 Mille Miglia but didn't make the start.
That year, Avanzo decided to throw in the towel. It was getting harder for a woman to race, and it was no longer quite as easy as it had been when she was younger.
But her career was a colorful one, despite its setbacks. Avanzo was Italy's first ever female driver to compete on the race track and became adopted by many of the early Italian feminists as an icon to admire. Avanzo's social status as a Baroness helped her opinion carry weight, and she was incredibly outspoken about getting more women behind the wheel, both on the track and in the streets. The book Italian Fascism and the Female Body: Sport, Submissive Women and Strong Mothers by Gigliola Gori includes a quote from Avanzo from 1928 that reads:
"When I drove my car along Italian streets for the first time I saw people trying to save themselves by jumping onto the pavement. Today, [however,] a woman can easily drive with the same safety and ability as a man. In this tumultuous life, a car is increasingly necessary."Does a woman driver lose her aesthetic femininity? I do not think so. On the contrary, I suggest that her elegant figure perfectly suits the line of a car and that they complement each other."
Also important to note was her allies in her racing career, big names like Ralph de Palma, Enzo Ferrari, Tazio Nuvaroli. Being accepted into the ranks of racer by names such as these gave Avanzo an undeniable legitimacy that no naysayer could deny.
Avanzo died in 1977 of unknown causes, a quiet death in comparison to her colorful life.