The Cougar 6x6 MRAP (Mine Resistant Ambush Protected) military truck weighs about 35,000 pounds when it's intact. Even with a chunk missing it still takes an epic tow truck, a specially-built towing tank, and one seriously beefy big rig to haul off.
I'm guessing the damage to this MRAP is more significant than the obviously absent front left tire, hence this ballet of chains and hydraulics to get it on to the back of this massive flatbed truck.
All these incredible war machines are fun to look at but the biggest jaw-dropper is the armored treaded crane.
That extreme wrecker is an M88A2 HERCULES. And its name is all-caps because it stands for "Heavy Equipment Recovery Combat Utility Lifting Extraction System." How long do you think it took to think of a cool-sounding pronoun that's also an acronym?

G/O Media may get a commission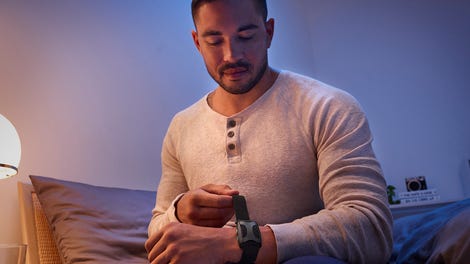 The Military Analysis Network tells us the M88 has been around since the 1960's, with the A2 variant we're watching here coming into service in the late 1990's.
It's built by a company called United Defense out of York, PA and is specifically designed for battlefield recovery.
That hoist is rated to lift 70,000 pounds or pull double that on flat ground. HERCULES has a secondary 6,000 pound winch, the kind you might have on your Jeep, just to help move the main winch's cable around.
Since the HERCULES itself weighs about 140,000 pounds, it's 1,050 horsepower engine can only take it to 30 MPH but is one of very few vehicles that can (just barely) tow an Abrams tank by itself.
---
Contact the author at andrew@jalopnik.com.