The 2016 Audi R8 V10 Plus is so new that you might as well have to wipe off a layer of afterbirth before getting behind the wheel. The second generation of Audi's mid-engined sportsbeast is hitting European dealerships now, however, and that means that it was inevitable that one day someone would end up flipping one and crashing it. That day is today.

Rejoice, people who love images of beautiful destruction, because this is the day that hath been foretold. Wail, cry, and gnash your teeth, people who don't, because today is just bad, in your world.
It's a little unclear what exactly happened here at the moment, but the Instagram user who posted these photos, lovedbeard, writes that someone came to his son's Audi dealership, asked to take out an R8, like you do, clipped a curb, and immediately crashed down onto the roof.
(You should actually just be able to read that yourself on the photo description I've embedded, but if you haven't and waited to read my re-hashing of it, whatever.)
G/O Media may get a commission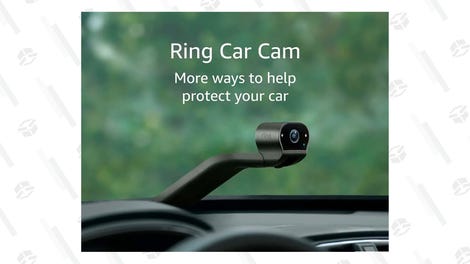 Today is the day that the first 2016 Audi R8 has been crashed. Tomorrow begins the second day of this joyous and/or mournful holiday, probably:
FOR SALE: 2016 Audi R8 V10 PLUS, LOW MILEAGE!!!!!

ONLY 16 MILES ON THE CLOCK, BABIED EVERY DAY, USUAL WEAR AND TEAR, ONLY 16 MILES ON THE CLOCK!!!!!!!!!!!!!

SERIOUS OFFERS ONLY, NO JOKERS OR TROLLS

IF YOU WANT A NEW AUDI R8 THIS IS THE CAR 4 U, WILL BEAT ANY BUGATTI THAT COMES YOUR WAY EVERYONE WILL KNOW HOW AWESOME U R

IT'S NOT EVERY DAY A PRISTINE AUDI LIKE THIS COMES ACROSS THE BLOCK, COULD BE YOURS TODAY!!!!

salvage title serious offers only
😩 indeed.
h/t to Carscoops!
---
Contact the author at ballaban@jalopnik.com.
Public PGP key
PGP fingerprint: 0D03 F37B 4C96 021E 4292 7B12 E080 0D0B 5968 F14E