A YouTube video of a skateboarder bashing a McLaren 12C's windshield went viral this week, garnering more than 7 million views. And for good reason—the act of supercar carnage was bizarre to watch. But now, after some clues from tipsters including a thorough investigation by Redditor triplejdude, who also happens to work at Colorado's 9News, I think the whole thing might have been staged.
The video, pasted below, was originally uploaded by YouTuber Paul Gonzo, whose caption implies that he caught video of the ordeal on accident. Here's the caption again:
I was catching a video of the sunset saw this McLaren run a stop sign and make a kid fall off his skateboard. You can hear the skateboard in the video. The passenger of the McLaren yelled something at him and the next thing I heard was a SMASH! The windshield was completely shattered.

Kid took off running and the passenger ran after him. No idea what ended up happening after the car drove off. I guess the lesson here is DON'T RUN STOP SIGNS!

So Gonzo says he randomly caught video of "this McLaren," while taking terrible vertical video of a sunset.
While that in and of itself might not sound odd, a quick glance at Gonzo's Google+ profile—which is linked to his YouTube page—indicates that he works for Mile High Drive, an exotic car rental agency based out of Denver.
His profile is filled with posts relating to the company, including pictures of company cars and responses to reviews from customers like the one shown below:
G/O Media may get a commission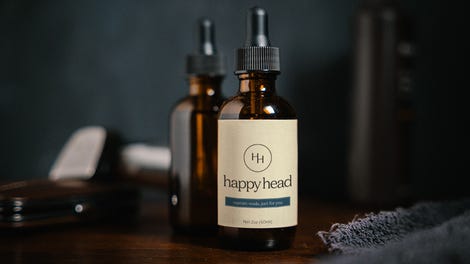 So the uploader of the video, who claimed in his caption to have been a random bystander, appears to be associated with a company that rents out exotic cars—cars including, based on their website, a McLaren 12C just like the one from the video. Here's Mile High Drives' website home screen:
Then there's this new video, showing the skateboarder just before the incident. To give some perspective, at about 1:20, a white Acura RDX pulls up to a stop sign, and makes a right hand turn.
In the original video, that same SUV can be seen executing that very right hand turn at about 0:35, indicating that the incident occurred just out of the shot to the bottom right of the frame:
This video makes it seem like the skateboarder was loitering and awaiting some sort of signal. He talks to a buddy at around 0:35, and points in the direction where the incident occurs. His buddy, on the right side of this screenshot, seems to be wearing dark shorts, a dark T-shirt, a headband and sandals.
In other words, the skateboarder's buddy is dressed almost exactly like the guy seen in the background of the viral video filming the entire incident from approximately the location the skateboarder pointed to in the video above.
Jeremy Jojola of 9News dug a lot of this stuff up in his investigation (which you can watch below), and determined that the owner of Mile High Drives is a guy by the name of Carlo Paul Gonzalez. In his Reddit post, Jojola says he is certain based on email correspondence that Carlo Gonzalez, of Mile High Drive, is indeed the same person as "Paul Gonzo," the uploader of the original YouTube video.
We've reached out to Carlo Gonzalez of Mile High Drives for comment, but have yet to receive a response.
Some Redditors say they've seen that McLaren at Mile High Drives, and noticed that its windshield was already cracked. Jojola posits that perhaps the owner of the rental company decided he'd try to make some money from ads by making his own viral video. Heck, if he has to replace the windshield anyhow, why not?
Who knows.
We'll update this post when we hear back from Gonzalez.
h/t: Garrett, Andy