The other day we wrote about a new Chinese car that was inspired both by KITT, the well-read, talking Trans Am from Knight Rider and also the Tesla Model S. New information obtained by our friends at Car News China suggests that the car might actually be a Tesla Model S.
At this point not much is clear, but there is a lot speculated. Here's what is known. During their presentation, Youxia publically thanked Tesla for opening their patents — which would make the company one of the first users of Tesla's open patents, and there's nothing wrong with that at all — that was the whole point of opening those up — so other companies could use them and leverage the R&D Tesla already expended.
The company also is known to have purchased a Model S, and disassembled it at their factory. That, too is not unusual or even really questionable — I'd suspect every major manufacturer has done the same by now, anyway.
Over at Car News China, accusations are being made because of the Youxia X's very similar track, wheelbase, roofline, doorlines, and other major dimensional and structural details of the car. The company admits the dimensions are close but blames that on the fact that
Youxia studied the Audi A7 and the Maserati Quattroporte, which they see as competitors of the Youxia X.
The Chinese press is also suspicious because no one has been allowed to look inside or under the Youxia X. As CarNewsChina tells us, the Chinese media has been suspicious of Youxia from the start:
Chinese media are surprisingly negative about Youxia Motors, describing the company's founders as a bunch of smart ass 'IT people' trying to raise capital for their own misty purposes.
Youxia, for their part, claim their Model S chassis is still at their factory, and they also claim that the position of the motor and drivetrain are different, along with the rear suspension. If they moved the Tesla drivetrain to the front axle instead of the rear, that could explain the changes — if they moved the motor at all, it would necessitate changes to the rear axle design.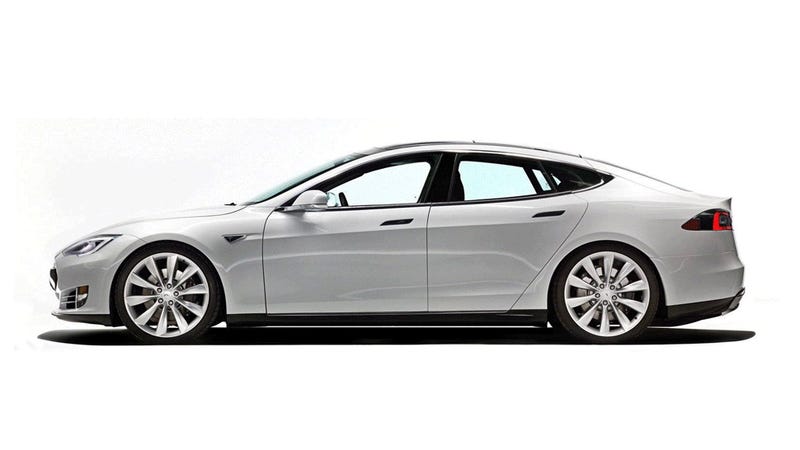 At this point no one has gotten a chance to inspect the Youxia X well enough to know what's going on. And, sure, the section between the A and C pillars sure as hell does look Model S-like, but I'm not totally sold. A quick overlay of the profiles of both cars suggests at least a modification in wheelbase, and even if this prototype was in fact built on a Model S, it's possible it's just an expedient for a show car and the final one will use its own platform, even one that uses Tesla patents.
Really, we can't know until we get a better look at the car. If it turns out to be just a re-bodied Tesla, then they're basically just like Saleen, and those guys are doing fantastic, right?
Hopefully we'll find out more soon.
(Thanks, Tycho!)
---
Contact the author at jason@jalopnik.com.