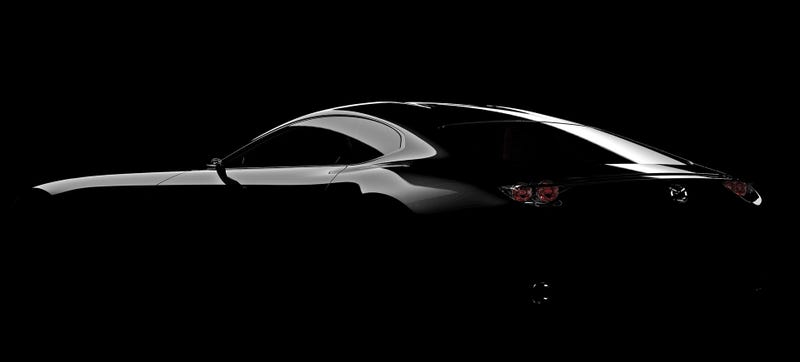 Should this be the next Mazda RX-7? Yes, based on its size alone, it really should be. But we'll have to wait until the Tokyo Motor Show next month to learn what exactly Mazda has in mind this time.
The last concept we saw from Mazda was the Koeru at the Frankfurt Motor Show, a large crossover previewing the next CX-7 and the evolution of their KODO design language.
Now, they have something vastly more interesting. A front-engined, mostly likely rear-wheel drive sports car with enough curves to make our hearts beat just a little bit faster. Here it is lightened up, which unfortunately doesn't reveal much except some nice curves:
I'm still not optimistic about rotary power given ever-tightening fuel economy and emissions standards. Mazda has been on and off the rotary train in recent years, and I don't want to speculate here.
I just want this to be real, and at least as good as a new Miata. That will do, with or without triangles in the engine.
Photo credit: Mazda
---
Contact the author at mate@jalopnik.com.