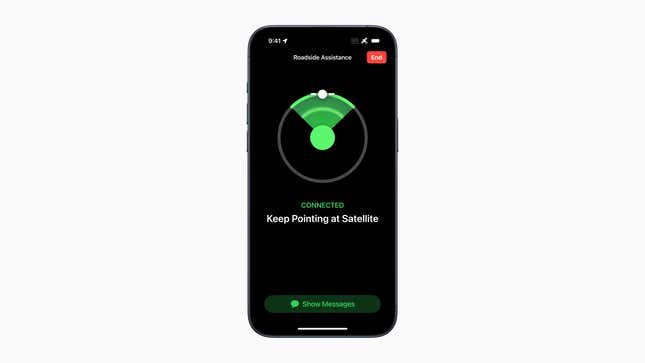 Happy Apple September Keynote day to all those who celebrate. It's one of America's holiest days, when consumers across the country — and across the world — huddle around their glass-and-chrome shrines to Tim Cook and Jony Ive, seeking wisdom passed down from the Holy Ghost of Steve Jobs. This year brought the usual bevy of shiny new materials and slightly-rounded corners, but it also came with an upgrade specific to owners of garbage cars: Satellite-enabled roadside assistance.
If you're the kind of person whose ancient, cobbled-together "car" often leaves them stranded (that is to say, if you're a Jalop), you likely live in fear of roads without cell signal. When that rotted old timing belt goes — and it will — how will you get a tow home? Thankfully, the latest round of iPhones has answered your prayers, by allowing communications with AAA via satellite.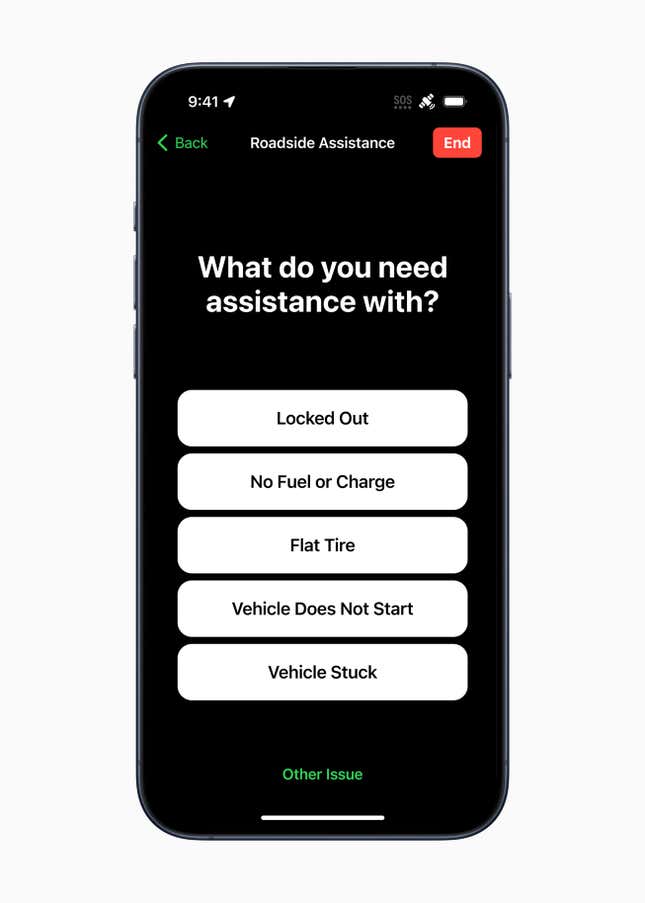 iPhones have long used GPS connectivity to send emergency messages, but the iPhone 15 and iPhone 15 Pro now expand that functionality out to include AAA calls. Users can send a message that they're locked out, running on empty, or facing another automotive problem — no cell signal required.
Apple claims the service is included free for two years with the purchase of an iPhone, but that AAA's response is billed separately. It's treated as any other roadside assistance call for folks who already have the service, but can be purchased a la carte for the six of you out there who for some reason don't have AAA coverage.
Roadside assistance via GPS is one of those features that you never, ever need until the second that you really, desperately do. Hopefully, it's not a feature you ever have to test. But, let's be honest. If you read this site, you'll need it.