A young boy in Iowa is facing his final battle with an aggressive form of leukemia, and all he wants are some racing stickers to decorate his casket.

Caleb Hammond fell in love with racing after spending time with his uncle, Chris Playle, watching cars race at the Southern Iowa Speedway from Playe's front yard, just across the street, the Des Moines Register reports. Caleb was introduced to racing at two years old and was hooked.
At nine, Caleb came down with strange aches and pains. Doctors diagnosed him with an acute form of leukemia. After spending over a year fighting the disease, including a devastating medically induced coma and chemotherapy, Caleb and his family have decided to let Caleb focus on being a kid for the time he has left.
The racing community has turned out in force, sending stickers through the mail and funds to Caleb via his family's GoFundMe page. The non-profit Team Kids With Cancer Racing 46-7 also put Caleb behind the wheel of his own car for a six-lap heat and a salute stop. Playle told the Des Moines Register that the outreach from the community has been inspiring.
G/O Media may get a commission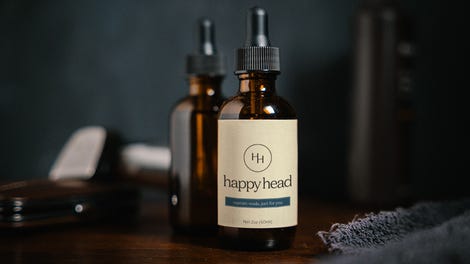 "We're just trying to get some racing in and trying to do everything we can to keep the spirit up," Playle said. "The support and everything, all the cards he's receiving in the mail, it's been overwhelming."
If you'd like to send some racing stickers, you can send them to Caleb Hammond's family at 314 North J Street, Oskaloosa, IA 52577.