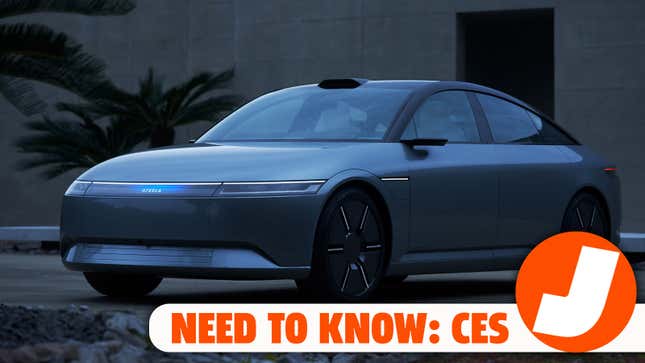 Last summer, Sony and Honda announced that they were serious about building electric cars together. A new joint venture was minted, with talk of manufacturing right here in the United States, at an upcoming facility in Ohio. Orders were to begin in 2025, and we'd already seen plenty of the vehicle. All that was seemingly left to learn was the name. Now we have that name, and suddenly I'm having second thoughts about the whole exercise.

This NYC Garage Takes Vanlife To The Next Level | Jalopnik Visits
Afeela. That's the brand Sony and Honda will create together, the tech giant announced during its CES 2023 keynote presentation. Afeela. Six months ago, I merely wished that whatever name the two brands came up with would at least be better than "Stellantis." This seemed like a low bar; they didn't cross it.
Here's the logo, and the rationale: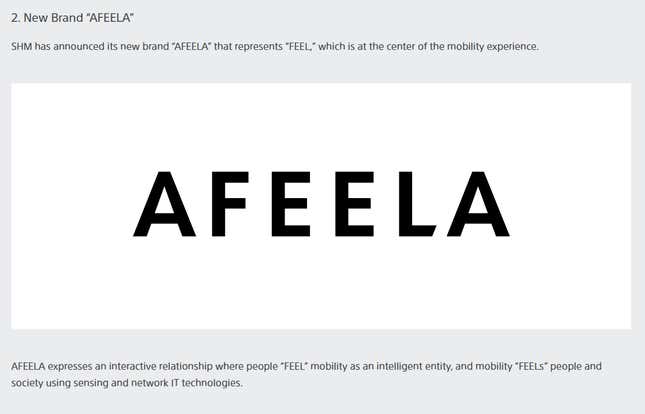 In tandem, Sony Honda Mobility also revealed a new concept, one that's more emblematic of the car they'll eventually launch than the Vision-S sedan or SUV. It carries over some of the cues of the original prototype built by Magna Steyr that's been testing since 2020, like the black roof and consistent arc from the peak of the greenhouse to the edge of the decklid. But most everything else — the headlights, the surfacing, the short rear overhang, and even the wheels — has been smoothed over or removed, personality drained. It's a step back if you ask me.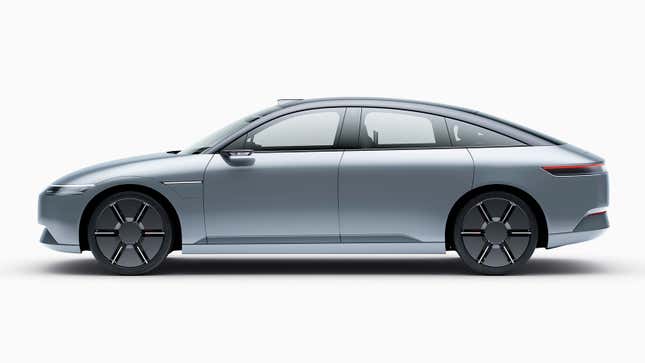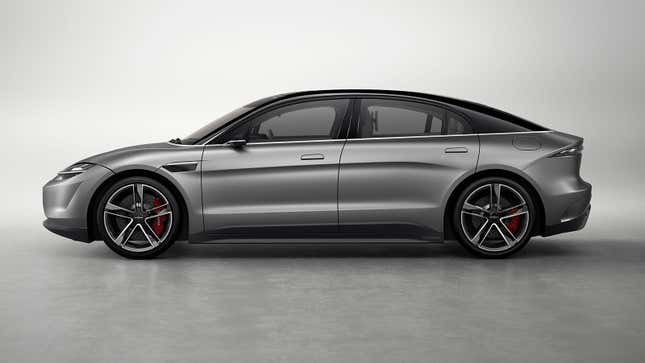 We've lost the clever Sony Honda ornamentation bridging the headlights, too. That was an effective and attractive replacement for a grille. Instead, we have another dead-behind-the-eyes light bar with a screen in between — one that can relay information like weather and charging state to passersby. Maybe ads too, one day. What else are screens used for, anyway?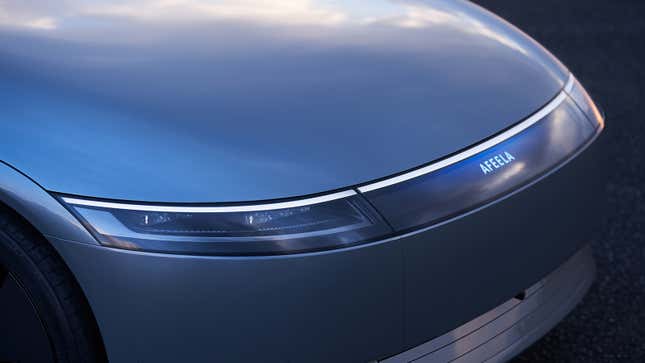 Even inside the cabin, we've regressed. The Vision-S had a normal, circular steering wheel, the kind that's been faultless for decades. The Afeela concept has a yoke. Nobody asked for this.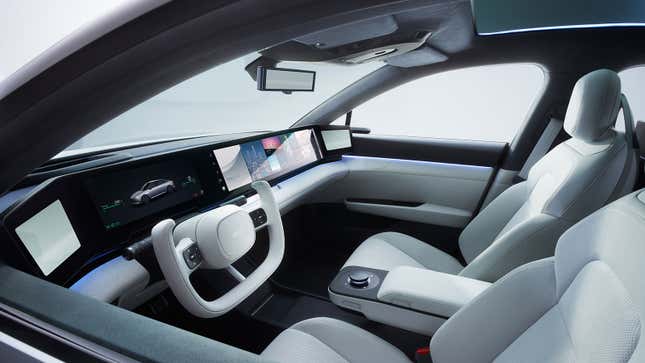 There were some other announcements, too. Qualcomm's Snapdragon Digital Chassis platform will power all of the car's autonomous and ADAS capabilities, while a partnership with Epic Games, makers of Fortnite and the Unreal Engine, will build "new value in mobility services and entertainment." Also, the thing might have a PS5 inside of it.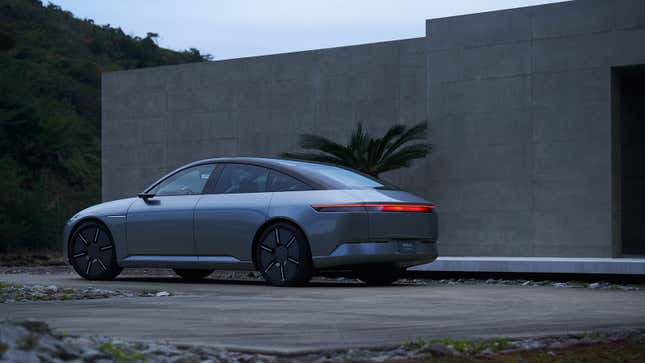 Overall though, as someone who was eagerly anticipating how Sony and Honda would enter this unnecessarily crowded space in their own way — the ways that made them powerhouses in their respective industries to begin with — I can't help but come away disappointed. Another unambitious slab on wheels, copying the same calling cards of more successful companies not because they're good ideas, but because they're getting noticed. That's not the Sony or Honda I know.

Also, the name. Afeela expects to start deliveries in North America in 2026.