Car loan interest rates are too high, a Tesla investor takes a big stake in a rival, and so much more in The Morning Shift for Wednesday, Oct. 10, 2018.

1st Gear: The National Automobile Dealers Association Chairman Has a Lot to Say
Wes Lutz is the chairman of the NADA and the owner of a Michigan dealership himself, which means he knows car sales as well as anyone, so we should trust him when he says that interest rates on car loans are getting out of control. They now average nearly six percent, according to Bloomberg, and, Lutz says, leading buyers to buy cheaper used cars instead.
That could be a problem for dealers. In recent years we've seen rising new car prices offset by people just taking out longer loan terms, which in many cases hinged on low interest rates. Take that out of the equation and you're in trouble:
"Consumers are stretched at this point, budgets are tight," Wes Lutz, chairman of the NADA, told reporters following a speech to the Automotive Press Association in Detroit. "Payments have gone up. Cars are going up $1,000, $1,500, $2,000. It's a huge concern for us."

[...] "This should be concerning for everyone because the new vehicles are more fuel efficient and they're safer, and the goal is to get those vehicles on the road to eliminate the old vehicles," said Lutz, who has a Chrysler, Jeep, Dodge and Ram store in Jackson, Michigan. "If we price these vehicles out of the reach of most consumers, we're not doing ourselves any good with pollution or gas mileage or safety. It's important that the manufacturers get it right."
G/O Media may get a commission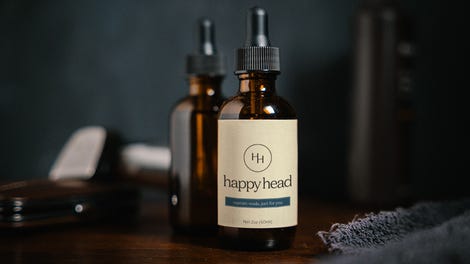 Lutz's comments were part of a broad range of remarks he made in a speech at the Automotive Press Association, in addition to comments to reporters afterward. His take on robo-taxis was particularly hot.

Also from Bloomberg:

"We have reached peak absurdity on this topic," Wes Lutz, the chairman of the National Automobile Dealers Association, said of driverless cars. "Self-driving vehicles are theoretically safer. But we don't know if they are actually safer. And we don't know because there just isn't anywhere near enough data to prove it one way or another."
Lutz went on to decry how the media doesn't always report the facts and spins things to get Wall Street "jazzed up." He said, for example, that a recent AAA study pointing out that using a ride-hailing service was more expensive than the costs associated with owning a car on a yearly basis "should've been front page news in Detroit, on Wall Street, and in Silicon Valley."
"Why? Because it disproves one of the central pillars holding up the argument that people are going to stop buying cars, which is that it's cheaper to use ride-hailing services."
It's true that ride-hailing as currently constituted is expensive and not a direct replacement for one's car, though I don't think that's surprising to anyone. What we don't know, as Lutz acknowledges, is how it will look like in the future as more and more companies experiment with new models of "mobility."
2nd Gear: Tesla's Biggest Outside Investor Just Took a Huge Stake in NIO 
Baillie Gifford, a British investment fund, owns about eight percent of Tesla, and, now, about 11 percent of Nio, the Chinese firm making an electric SUV, according to CNBC. That SUV would initially be for the Chinese market, but the company plans to expand overseas after that, encroaching on Tesla's territory if all goes well.
Baillie Gifford's investment in Nio was revealed yesterday in a filing with the Securities and Exchange Commission. It sent Nio shares soaring, though that stock has been volatile in recent weeks.
Nio's stock closed up 22 percent Tuesday at $7.39. Since Nio shares began trading on Sept. 12, the stock has traded as high as $13.80 and as low as $5.35.
Tesla CEO Elon Musk remains that company's biggest shareholder, owning nearly 20 percent of the company.
3rd Gear: Audi's Interim CEO Is Making His Play for the Crown
Bram Schot was formerly a sales executive, after being pointed to the top job on a temporary basis in June following the arrest of then-CEO Rupert Stadler on Dieselgate-related charges.
Now Rupert Stadler's out, and Schot recently told a German magazine he'd be pleased to get the top job permanently.
From Reuters:
"I would be available as Audi (NSUG.DE) chief in the long run and would like that very much," Schot said in an interview published by Manager Magazin on Wednesday.

[...]

Schot also said in the interview that Audi's supervisory board had not imposed any restrictions on him and that he was making decisions for the company for the short, medium and long term.

The feedback he receives from co-workers is positive, the magazine quoted Schot as saying, adding: "They don't give me the feeling that I am seen as an interim solution."
VW had lured BMW executive Markus Duesmann to potentially fill the role, but Germany's Manager Magazin said a non-compete clause in his contract was complicating that plan.
4th Gear: Ford's Stock Goes Is the Lowest It's Been for Years
The stock market closed yesterday with Ford stock trading below $9, the lowest it's been in six years, according to The Detroit News. The stock is now down about 20 percent under CEO Jim Hackett, a worrying sign that also reflects broader investor mistrust of the automotive industry.
As we've reported on TMS before, Wall Street is unsure Ford can weather the next economic downturn or seismic shift in transportation, and the automaker's plans for electrification and mobility remain vague and unclear to just about everyone. That makes investors doubtful.
From The Detroit News:
"Everyone's sensing some level of contraction," said Karl Brauer, an auto analyst with Kelley Blue Book. "It's ironic because the economy seems to be as good as it could be.

"What's unique to Ford is I think they've been more challenged in long-term assessment planning. The average investor hasn't got the same level of confidence (in Ford) as other manufacturers."
Still, Ford remains hugely profitable and is sitting on a pile of cash, but investors tend to look very long-term, and it's still unclear if Ford can keep up those profits in a potentially driverless, electric future. If that happens.
5th Gear: Speaking of Which! Ford Has Started Production of Its Electric Van in Germany
That van is based on the Transit, and uses tech from a German startup called StreetScooter. It has a range of 124 miles and is intended for delivery companies; the first ones will go to DHL.
From Ford's press release:
"Manufacturing the StreetScooter WORK XL at our plant in Cologne brings together perfectly Ford's unrivalled expertise in commercial vehicle production along with StreetScooter's strengths as an agile start-up company," said Joerg Beyer, managing director, Product Development, Ford of Europe. "This joint project underlines that as well as being a volume manufacturer, we can also deliver smaller production runs."
The van is a good start, but critics (and those not buying Ford stock) would probably say that isn't nearly bold enough.
Reverse: Here We Go Again
Neutral: What's the Highest Car-Loan Interest Rate You've Ever Had?
The era of super cheap financing may be coming to an end. How have you done?